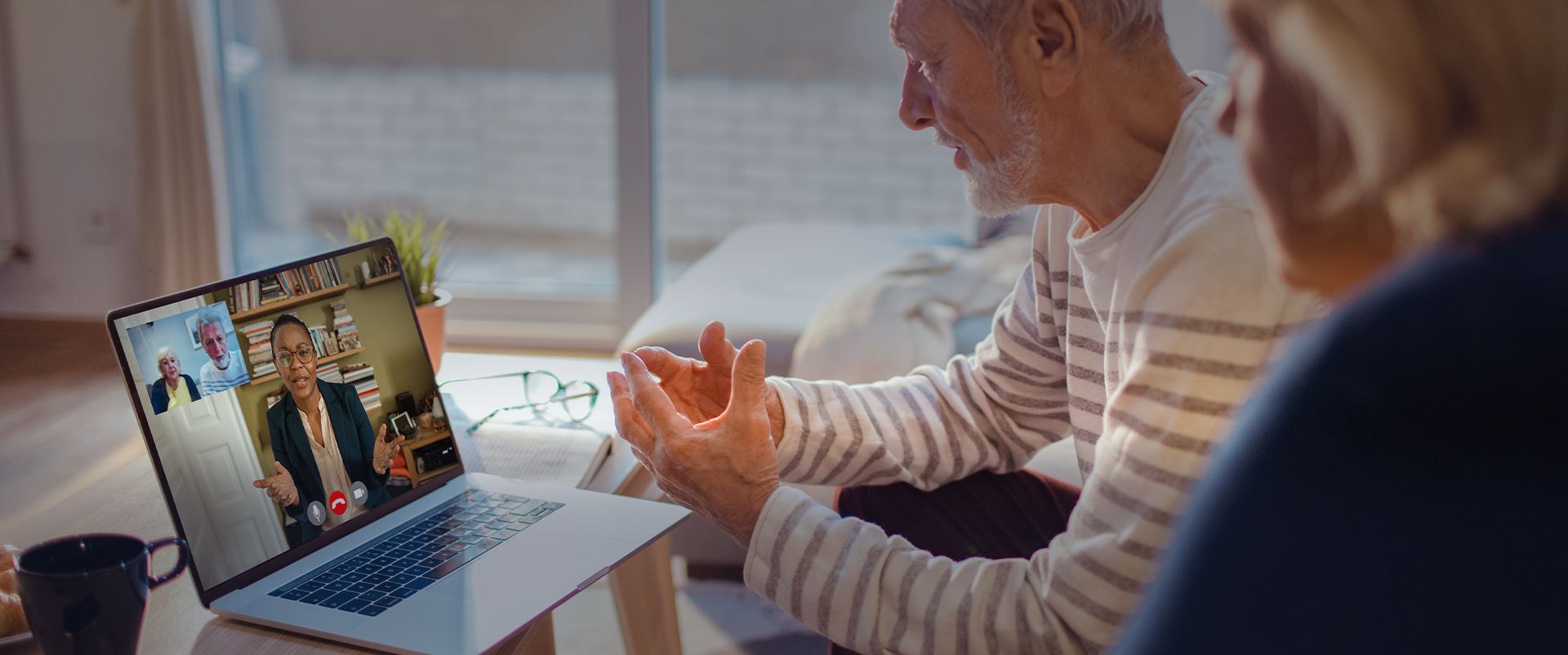 Will Contests
Huber Fox Is Here For You
Contact Us Today!
Will Contest Attorneys in California
GROUNDS FOR CONTESTING A WILL
What Is a Will Contest?
Generally speaking, a Will Contest in California is an action to determine that a Will is unenforceable under California law. Wills must contain certain elements in order to be valid according to California Probate Code section 6110. Where one or more of those elements are missing, the Will may be invalid and unenforceable. Furthermore, where a Will is based on fraud, undue influence, or a number of other factors, the Will may be invalid. Will Contests take many different forms depending on the factual basis on which the contest is brought.
What Makes a Will Unenforcable?
There are a number of a reasons a Will may be unenforceable. In addition to the issues discussed below, there are many more situations which call into question the validity or enforceability of a Will. To further complicate matters, in a given situation several of these factors may be present at the same time.
Improper Execution
A Will is a written document stating the testator's testamentary wishes. California Probate Code section 6100, et seq., sets for the requirements for a validly executed Will. The Will must be signed by the testator, as well as by two disinterested witnesses who witness and sign the Will together. A Will must include specific witness attestation language in order to be self-proving after the death of the testator. Where a Will fails to include this language, the signatures must be proved in court in order for the Will to be deemed valid. Where the witnesses are dead or cannot be located, it can be difficult to prove the signatures.
If the Will was not properly executed, it may not be enforceable. According to Probate Code section 6110, subdivision (c)(2), improper execution can be overcome by clear and convincing evidence that the testator intended the document to constitute the testator's Will at the time they signed the Will. This is the basis for the holographic will, an entirely handwritten document that does not satisfy the standard statutory requirements but can nonetheless be admitted as a valid Will if certain elements are present.
Undue Influence
A Will is invalid if it is created because of undue influence. Undue Influence is defined as "excessive persuasion that overcomes a person's free will," "taking advantage of mental weakness," and "pressure brought to bear on the testamentary act, sufficient to overcome the testator's free will, amounting in effect to coercion destroying the testator's fee agency."
Where a testator was unduly influenced into signing a Will, the Will is deemed invalid due to the fact that the testator's free will was overcome by another person's influence.
There is a presumption of undue influence under Probate Code section 21380 where a distribution in a Will is made to the following people:
Person who drafted the Will;
Person who transcribed or caused the Will to be transcribed AND was in a fiduciary relationship with the testator
"Care custodian" of a "dependent adult" as defined by Probate Code section 21360
Care custodian who commences marriage or cohabitates with a dependent adult testator while giving care or within 90 days of giving care, if the Will was executed less than 6 months after marriage or cohabitation
Certain people related to the above categories of people
Fraud
Fraud is essentially deception. It can be actual or constructive: actual fraud is intentional deceit of a person, constructive fraud is an act, omission, or concealment involving a breach of legal or equitable duty. Both types of fraud must result in harm to another person in order to render a Will invalid; it is not enough that the testator was given false information, he or she must have relied on that false information when creating his/her Will. The degree to which any fiduciary relationship exists will heighten the good-faith requirement and conversely lower the standard under which the court will find that fraud has occurred.
Where a testator creates their Will based on false information supplied by another person, that Will is invalid. Examples include an heir claiming that another heir has died, when they in fact are still living – the supposedly dead heir can file an action for fraud and prove that the false information deceived the testator into not giving them anything under the Will.
Incapacity
There is a rebuttable presumption that all persons have capacity to make decisions. (Prob. Code, § 810.) A person who has capacity can communicate their decisions and understand and appreciate all of the following, under Probate Code section 812:
Rights, duties, and responsibilities created or affected by the decision;
Probably consequences for the decision maker and those affected; and
Significant risks, benefits, and reasonable alternatives
Proving a lack of capacity requires evidence of:
Deficit in a statutorily listed mental function; and
Correlation between the mental deficit and the decision;
The mental deficit and correlation must "significantly impair" the decision maker's ability to understand and appreciate the consequences of their decisions
Proper mental capacity for creating a Will requires a higher standard than is required for other decisions. Under Probate Code section 6100.5, a testator is not competent to make a Will if either:
The testator lacks sufficient mental capacity to:

The testator cannot understand the nature of their "testamentary act,"
Recollect the general nature and situation of his/her property, OR,
Remember and understand relations to his/her family members or other affected persons

Testator's disorder/delusions are the "but for" cause of his/her testamentary disposition
Testamentary capacity is described as "exceptionally low." Nevertheless, if a claimant succeeds in proving that the testator lacked testamentary capacity, any Will they created while they lacked capacity will be invalid.
Will a No Contest Clause Eliminate My Inheritance if I Contest the Will?
California Probate Code section 21311 provides as follows:
A no contest clause shall only be enforced against the following types of contests:

A direct contest that is brought without probable cause.
A pleading to challenge a transfer of property on the grounds that it was not the transferor's property at the time of the transfer. A no contest clause shall only be enforced under this paragraph if the no contest clause expressly provides for that application.
The filing of a creditor's claim or prosecution of an action based on it. A no contest clause shall only be enforced under this paragraph if the no contest clause expressly provides for that application.

For the purposes of this section, probable cause exists if, at the time of filing a contest, the facts known to the contestant would cause a reasonable person to believe that there is a reasonable likelihood that the requested relief will be granted after an opportunity for further investigation or discovery.

Most Will contests are "direct contests," meaning they are brought on the grounds that the Will is invalid due to: 1) forgery, 2) lack of proper execution, 3) menace, duress, fraud or undue influence, 4) revocation of the will, or 5) disqualification of a beneficiary. In these cases, it is very important that the party seeking to contest the Will carefully analyze their evidence and objectively evaluate whether they have "probable cause" to contest the Will.
If a Court determines that "probable cause" for the contest did not exist, and the Will contains a "no contest provision," the contesting party may be completely excluded from any distribution under the Will. What Our Clients Say
Reviews & Testimonials
"Jonathan is honest and always has his client's best interests when making decisions"

Huber Fox is our family attorney. Jonathan is honest and always has his client's best interests when making decisions.

- Laurie G.

"Provide expert legal advice, in a timely fashion"

Jonathan Huber provided expert legal advice, in a timely fashion and guided us through the entire process with genuine concern and attention to detail. We'd highly recommend his services.

- K. Hernandez

"The staff demonstrated the highest standards of professionalism, with attention to detail"

Jonathan Huber and his staff demonstrated the highest standards of professionalism with attention to detail and consistently prompt turnaround.

- Chris S.

"Thank you all for your help & kindness"

On behalf of my late son and myself, I want to thank you all for your help & kindness during this terrible time.

- Former Client

"Jonathan Huber and his staff made it easy"

Jonathan Huber and his staff made it easy to get our trust set up through his office.

- Sunny O.

"Huber Fox, P.C. was very helpful"

Huber Fox, P.C. was very helpful in going through the probate court process

- Former Client

"Will work hard to ensure your or your family's needs are met"

I will always recommend Huber for any future family trusts and wills etc.

- Amber H.

"They were thorough, meticulous, honest, and reassuring"

Jonathan Huber and Benjamin Fox spent many exhausting hours on my case. They were thorough, meticulous, honest, and reassuring, and the result was… my case won! These men are like family to me now, I can call anytime!

- Former Client