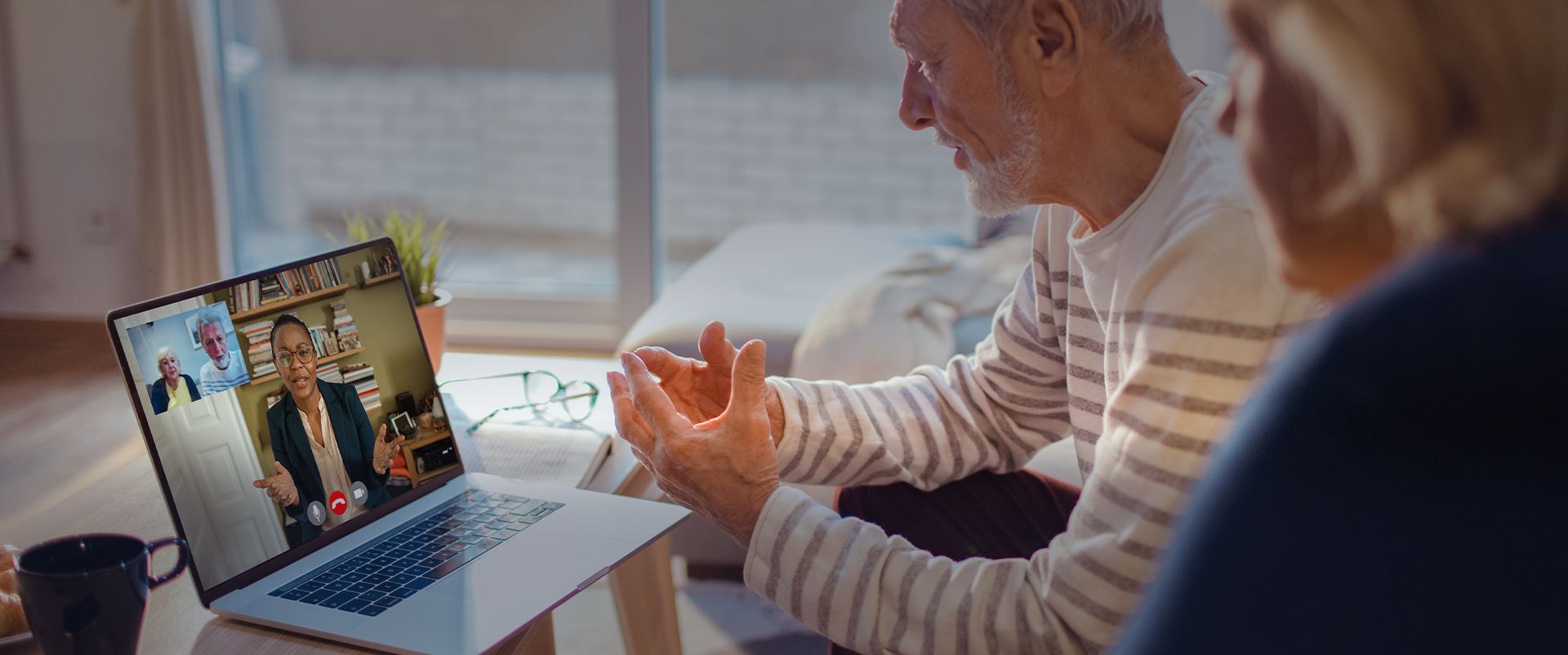 Advance Health Care Directives
Huber Fox Is Here For You
Contact Us Today!
Advance Health Care Directive Lawyers in California
DESIGNATING AN AGENT FOR FUTURE MEDICAL DECISIONS
Health care decisions are some of the most important and most personal that we make. We choose doctors, decide whether or not to have elective surgeries or invasive testing, and, ultimately, decide whether we want to prolong our lives at any cost, or terminate treatments which are not likely to produce a cure.
But what happens if an accident, illness or dementia leaves us unable to make those decisions for ourselves. Who will make them?
An Advance Health Care Directive Lets You Choose Who Makes Decisions
By preparing an Advance Health Care Directive now, while you are healthy, you can choose who will make those decisions for you. You can choose one person, or two or more people to act jointly, and you can specify who will replace those people if they're not willing or able to be your agent.
When Does an Advance Health Care Directive Take Effect?
Your Advance Health Care Directive takes effect when you are not able to make your own medical decisions. Your directive should spell out how this is determined. A typical provision requires two doctors to independently determine that you are not able to make these decisions. Your agent's power will only last as long as you are not able to make the decisions; if you recover, you will regain your authority to make your own decisions.
What Decisions Can an Agent Under an Advance Health Care Directive Make?
They will have whatever authority you give them in your Directive, under the guidelines you establish. For example, you should specify what treatments you do NOT want, and whether and for how long you would want your life prolonged by medical technology if you are not expected to recover. Your agent will select doctors, approve or disapprove of treatments, agree to or refuse feeding tubes, and ultimately select burial or cremation for your remains. You can make many of these decisions ahead of time, and write them into your Health Care Directive.
Who Should I Choose to Be My Agent Under an Advance Health Care Directive?
Married people typically name their spouse as the agent, but you are not legally required to do this. Adult children are often named to act if the spouse is deceased or no longer available or able to act as your agent. If you wish, you can name two or more children to act jointly, so that no one child has the heavy burden of making crucial decisions.
Do I Have to Name a Relative to Be My Agent Under an Advance Health Care Directive?
You can name any competent adult who is willing to serve. If you are childless, or all your children live some distance away, it may be preferable to choose a good friend who lives nearby and can be quickly available to make needed decisions. Or a local friend and a distant child may be named to serve jointly.
Can I Prepare an Advance Health Care Directive Myself?
It is possible to prepare a do-it-yourself Advance Health Care Directive. However, if any mistakes are made in the wording, the signatures, or the notarization, your Directive may be rejected by the hospital just when you meant it to take effect. Our qualified attorneys will be happy to assist you by properly drawing up your Advance Health Care Directive. What Our Clients Say
Reviews & Testimonials
"Jonathan is honest and always has his client's best interests when making decisions"

Huber Fox is our family attorney. Jonathan is honest and always has his client's best interests when making decisions.

- Laurie G.

"Provide expert legal advice, in a timely fashion"

Jonathan Huber provided expert legal advice, in a timely fashion and guided us through the entire process with genuine concern and attention to detail. We'd highly recommend his services.

- K. Hernandez

"The staff demonstrated the highest standards of professionalism, with attention to detail"

Jonathan Huber and his staff demonstrated the highest standards of professionalism with attention to detail and consistently prompt turnaround.

- Chris S.

"Thank you all for your help & kindness"

On behalf of my late son and myself, I want to thank you all for your help & kindness during this terrible time.

- Former Client

"Jonathan Huber and his staff made it easy"

Jonathan Huber and his staff made it easy to get our trust set up through his office.

- Sunny O.

"Huber Fox, P.C. was very helpful"

Huber Fox, P.C. was very helpful in going through the probate court process

- Former Client

"Will work hard to ensure your or your family's needs are met"

I will always recommend Huber for any future family trusts and wills etc.

- Amber H.

"They were thorough, meticulous, honest, and reassuring"

Jonathan Huber and Benjamin Fox spent many exhausting hours on my case. They were thorough, meticulous, honest, and reassuring, and the result was… my case won! These men are like family to me now, I can call anytime!

- Former Client