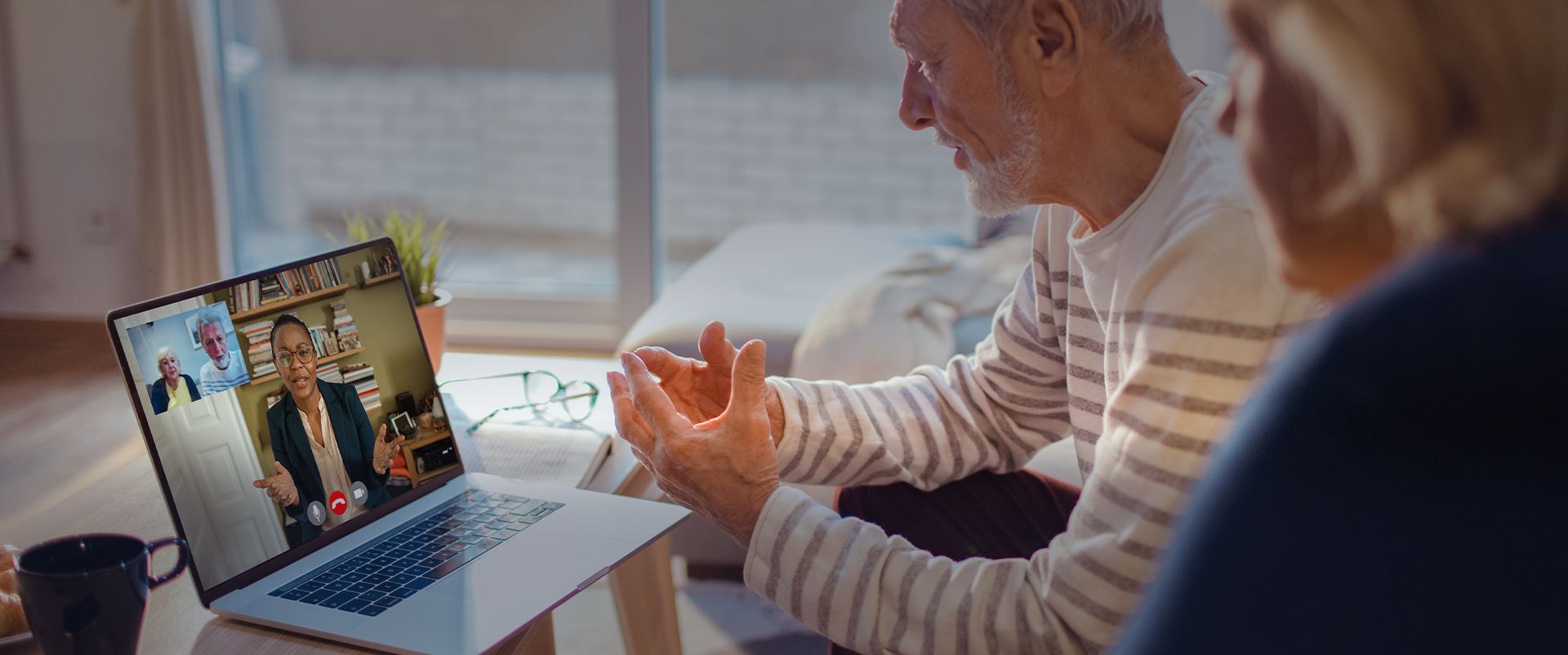 Trust & Estate Litigation
Huber Fox Is Here For You
Contact Us Today!
Trust & Estate Litigation
TRUST LITIGATION
After a loved one dies, the last thing you want to do is fight over his or her affairs in the courtroom. Even with the best-laid plans, though, this can happen. Whether you have an issue with a will, trust, or a dispute with real estate, or you need to remove a trustee, a trust and estate litigation attorney in Sacramento, California, can help to make the litigation process less stressful for you.
Handling probate litigation issues in Sacramento is difficult because you must show the court proof of what you allege without having the ability to ask the one person who could clear everything up. It is important that you have a lawyer by your side who understands estate and trust laws in California.
Huber Fox attorneys have the experience, knowledge and skills to assist you with any trust and estate litigation needs. We are ready to take on whatever challenges you encounter with precision, care and confidence.
THE BASICS OF PROBATE LITIGATION
Probate litigation includes all aspects of managing the process after someone's death. It revolves around lawsuits contesting a will or surrounding other issues with an estate or trust. Litigation may deal with creditors trying to collect debts by making claims against the estate. It can include situations where someone feels the person was not of sound mind when he or she wrote the will, or perhaps there is a codicil that someone feels the person was under duress when he or she created it. In any case, when you need to object to something during the probate process, a Sacramento, California lawyer from Huber Fox, PC. can assist you with trying to seek justice and fairness.
REVEALING UNDUE INFLUENCE
A common reason for estate litigation is a claim of undue influence. The probate code does not give a clear definition of undue influence, leaving a lot of room for the judge to interpret it. In general, most legal minds agree that it is when one person causes another person to act outside of their own free will.
In other words, if your stepmother persuaded your father to remove you from the will even though that went against everything in his nature, then you may have a case for undue influence. If someone creates a will or other estate document without doing so under his or her own free will, this invalidates the document, which opens the door for litigation.
As you might suspect, this type of case is difficult to prove. It is unlikely the person responsible will come forward and admit to harassing, pushing, pressuring or tricking the deceased into favoring him or her in the will, and when the deed happened, it was most certainly in private with no witnesses. However, the law still requires that you have the burden of proof to show it happened.
This is where your lawyer comes in. We have the training and background to be able to help you. We know what to look for and what signs often are present when there has been undue influence at play.
OTHER PROBLEMS WITH A WILL
To create a will, a person must be of sound mind and know what he or she is doing. The person must also fully understand the consequences of his or her actions and accept the potential outcomes. If this is not the case, then a court could rule a will invalid.
If you feel something is not right with your loved one's will and you think perhaps he or she wrote the will or made changes to it when not in his or her right mind, then you may have grounds upon which to contest. Keep in mind that you can only contest if you are a named heir in the will or you had a right to be in the will.
There are several grounds for a will contest:
Lack of testamentary intent or capacity
Undue influence
Fraud
Duress
Mistake
Revocation
You may also contest a will due to illegal creation. For a will to be legally sound, the following criteria must exist:
The person creating it must be at least 18 years old.
The person must sign and date it in his or her own handwriting.
There must be two witness signatures.
If a person writes the will in his or her own handwriting, then he or she does not need witnesses. However, the court will often seek validation that a holographic will is actually in the deceased's hand to rule it as legal.
If you want to contest, you must file an objection with the probate court. This begins the process where the court must check the validity of the will. The burden of proof typically falls to you as the contestant, except in the case of proving due execution.
Providing adequate evidence is a difficult process, which is why it helps to have a Sacramento estate litigation lawyer with skills in estate and trust litigation by your side. We can use our skills to dig into the situation and come up with solid proof of your claims.
ISSUES WITH TRUSTS
Just as with contesting a will, you can contest a trust. The potential reasons for a trust contest are similar to a will contest:
Undue influence
Lack of capacity
Mistake
Forgery
If you seek to contest a trust, you can ask for modifications to the trust or a complete termination or invalidation of it. However, you should know that trustee issues are not a reason to contest the trust. In such cases you need to take action against the trustee directly.
In addition, you have strict deadlines you must meet if you wish to contest. If the trust contains a no-contest clause, you may have to deal with that. This makes it imperative to seek out help from a trust litigation attorney who knows what the court needs to see so that you come out victorious.
With a Huber Fox, PC. lawyer working for you, it is much easier to ensure you have the appropriate evidence to sway the judge and prove your case. Our trust estate litigation attorneys will represent you and uphold your rights under the law while getting justice in your situation. What Our Clients Say
Reviews & Testimonials
"Jonathan is honest and always has his client's best interests when making decisions"

Huber Fox is our family attorney. Jonathan is honest and always has his client's best interests when making decisions.

- Laurie G.

"Provide expert legal advice, in a timely fashion"

Jonathan Huber provided expert legal advice, in a timely fashion and guided us through the entire process with genuine concern and attention to detail. We'd highly recommend his services.

- K. Hernandez

"The staff demonstrated the highest standards of professionalism, with attention to detail"

Jonathan Huber and his staff demonstrated the highest standards of professionalism with attention to detail and consistently prompt turnaround.

- Chris S.

"Thank you all for your help & kindness"

On behalf of my late son and myself, I want to thank you all for your help & kindness during this terrible time.

- Former Client

"Jonathan Huber and his staff made it easy"

Jonathan Huber and his staff made it easy to get our trust set up through his office.

- Sunny O.

"Huber Fox, P.C. was very helpful"

Huber Fox, P.C. was very helpful in going through the probate court process

- Former Client

"Will work hard to ensure your or your family's needs are met"

I will always recommend Huber for any future family trusts and wills etc.

- Amber H.

"They were thorough, meticulous, honest, and reassuring"

Jonathan Huber and Benjamin Fox spent many exhausting hours on my case. They were thorough, meticulous, honest, and reassuring, and the result was… my case won! These men are like family to me now, I can call anytime!

- Former Client
A LITIGATION ATTORNEY BY YOUR SIDE
Dealing with estate or trust litigation is tough. You likely just lost your loved one and now you are about to engage in a court battle. Let our Sacramento, California, trust litigation lawyer assist you with your case. To get answers to your questions or to take the next steps, please contact us today by calling 916-237-8781.