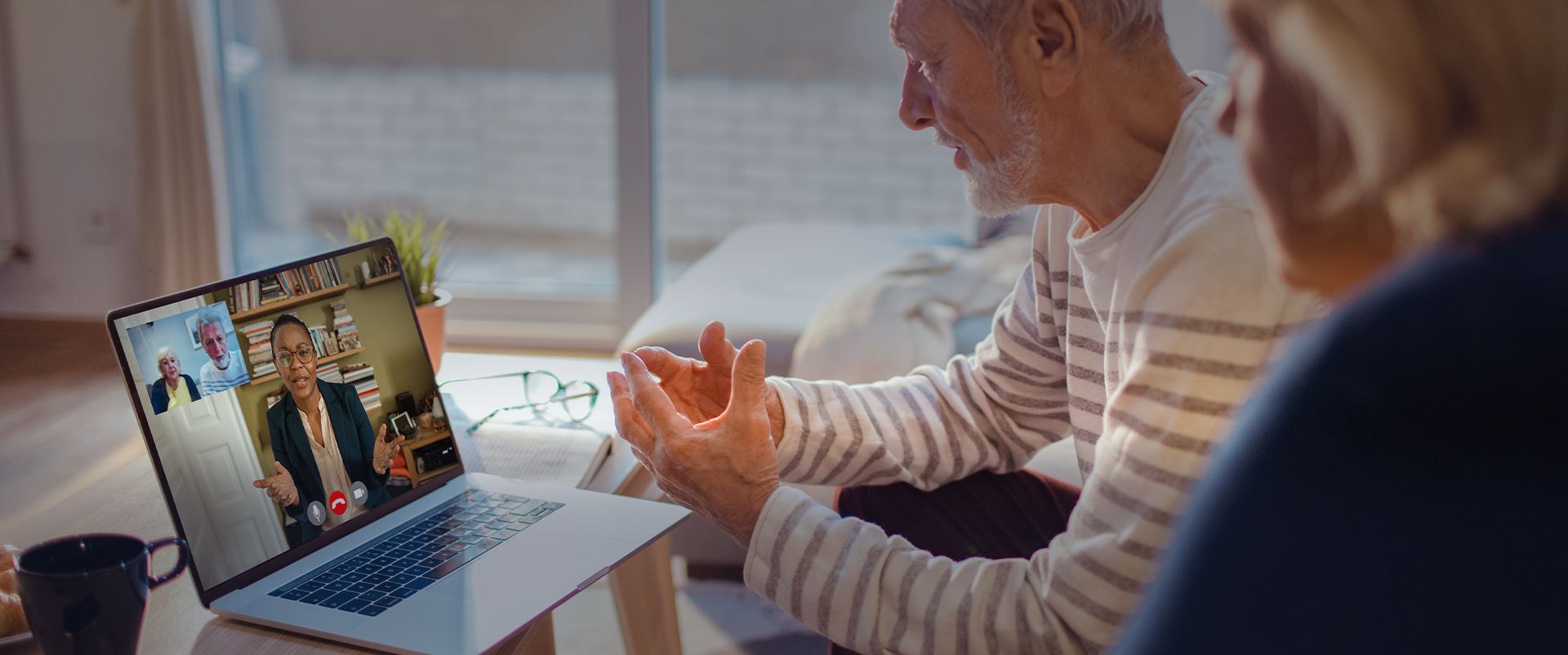 Management of Trusts
Huber Fox Is Here For You
Contact Us Today!
Trust Management Attorneys in California
If you wish to create an estate plan or if you are dealing with someone else's estate, you might come across the topic of trusts. These vehicles serve many purposes in helping to simplify and manage an estate.
To create a trust or to deal with any related issues, you need a Sacramento trusts lawyer who understands the legal aspects of the situation. Making a wrong move with any type of estate planning is something that creates problems, not for you, but for the loved ones you leave behind. This makes it imperative that you ensure everything is legally sound when it comes to trusts.
Creating Valid Trusts
To create a trust that will stand up under California law, you need to include four elements:
The trustor, which you also may refer to as a grantor or settlor, is the person creating the trust. It is his or her property that the trust holds.
The trustee is the person responsible for the trust once it leaves the ownership of the trustor. This person must manage and oversee the trust until he or she disburses all the property contained within.
The beneficiary is the person or people who receive the property within the trust.
The property is whatever the trustor wants it to be. Any type of property may go into a trust.
In general, a trust should be in writing. If it contains real property, meaning real estate items, then it must be in writing according to California law. An oral trust for other types of property is valid only if there is clear evidence of its creation to present in court.
Choosing the Type of Trust
There are two broad categories of trusts:
A revocable trust is one you can change at any time during your lifetime. You can change the property in it, the beneficiaries named or the trustee. If there is anything you need to fix, then you can do it. You also maintain control over the trust and its property until you die. The trustee only steps in to begin his or her duties upon your death.
An irrevocable trust, on the other hand, is one that you cannot change. Once you create it, the management and property become the duty of the trustee. He or she will take care of everything from this point. You can only change this type of trust with the approval of the beneficiary.
One reason people may choose an irrevocable trust over a revocable trust is to bypass having to pay taxes on the property held within it. In addition, this type of trust will protect the assets from creditors since they are no longer the property of the trustor.
Beyond these two broad categories, there are also different types of trusts that fulfill various purposes. The law allows for the creation of trusts for any reason that is legal. Some examples of specific types of trusts include:
Animal care
Charitable giving
Special needs
Another example is a marital trust. This exists to help avoid estate taxes by transferring ownership of assets upon death to the spouse of the trustor.
You may also hear about trust funds, which are just a regular trust. They generally will be set up by a parent for a child or grandchild and often contain limits or rules for the use and management of the property. For example, the instructions may state how the beneficiary can spend the money. The rules may also set the trust to pay out at intervals. There may be provisions to protect the assets and prevent a beneficiary's spouse from accessing them.
Handling Administration Duties and Concerns
The trustee's job is to maintain and safeguard the property in the trust. He or she has a fiduciary duty, which places him or her into a very important position. It is possible for a trustee to face personal liability for the misuse or mismanagement of property in a trust.
The basic duties of a trustee include:
Providing notice to heirs
Providing information on assets, including value
Transferring property to beneficiaries
Filing taxes on property
Overseeing assets
Dealing with creditors
A trustee does not work under the court, but that does not mean he or she is not without oversight. A beneficiary or other interested party may seek to remove a trustee.
The California court may grant the request on any of the following grounds:
Breach of trust
Insolvency
Inability to uphold duties
Failure to act
Excessive compensation
Your attorney can assist you with gathering evidence and ensuring you have a solid case to bring before a judge.
Contesting a Trust
Sometimes issues with a trust are not due to the actions of the trustee. If you are a beneficiary and you have issues with the terms of the trust, or you feel it may not be legitimate, then you can contest it in court.
Some grounds upon which you may contest trusts in California include:
Fraud or undue influence
Forgery
Lack of capacity
Disqualification of beneficiary
Revocation
Menace
Duress
Lack of due execution
Do keep in mind that the burden of proving your claim lies with you. The court will not change or invalidate a trust due to bad feelings or not being happy with the terms. You must have solid evidence of wrongdoing or have the ability to prove there was something illegal about the creation of the trust, which is why you need an attorney knowledgeable in trusts. What Our Clients Say
Reviews & Testimonials
"Jonathan is honest and always has his client's best interests when making decisions"

Huber Fox is our family attorney. Jonathan is honest and always has his client's best interests when making decisions.

- Laurie G.

"Provide expert legal advice, in a timely fashion"

Jonathan Huber provided expert legal advice, in a timely fashion and guided us through the entire process with genuine concern and attention to detail. We'd highly recommend his services.

- K. Hernandez

"The staff demonstrated the highest standards of professionalism, with attention to detail"

Jonathan Huber and his staff demonstrated the highest standards of professionalism with attention to detail and consistently prompt turnaround.

- Chris S.

"Thank you all for your help & kindness"

On behalf of my late son and myself, I want to thank you all for your help & kindness during this terrible time.

- Former Client

"Jonathan Huber and his staff made it easy"

Jonathan Huber and his staff made it easy to get our trust set up through his office.

- Sunny O.

"Huber Fox, P.C. was very helpful"

Huber Fox, P.C. was very helpful in going through the probate court process

- Former Client

"Will work hard to ensure your or your family's needs are met"

I will always recommend Huber for any future family trusts and wills etc.

- Amber H.

"They were thorough, meticulous, honest, and reassuring"

Jonathan Huber and Benjamin Fox spent many exhausting hours on my case. They were thorough, meticulous, honest, and reassuring, and the result was… my case won! These men are like family to me now, I can call anytime!

- Former Client
Suitable Legal Assistance Is Important
If you wish to create a trust, receive assistance with your duties as a trustee, remove a trustee or contest the trust, you need adequate legal representation and assistance. Estate laws are complex and difficult to understand.
A Sacramento trusts lawyer with experience in trusts has the ability to properly assist you with any need you may have. The right attorney can make things move along more smoothly and take steps to help you end up with a favorable outcome. Contact us at Huber Fox, P.C. to find out how we can represent you in trust-related matters. 916-237-8781