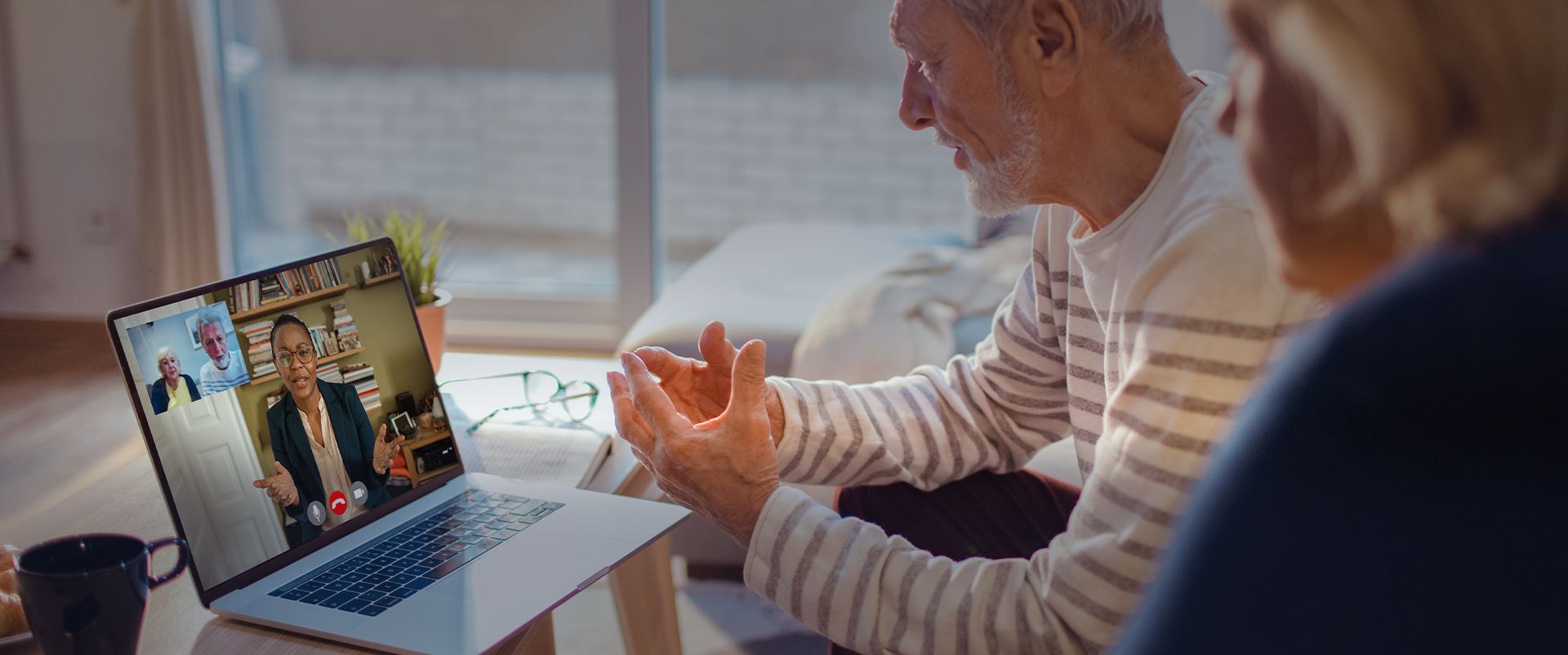 Financial Elder Abuse
Huber Fox Is Here For You
Contact Us Today!
California Elder Abuse Attorneys
Seniors are often a vulnerable segment of the population because they frequently have health issues, are unfamiliar with technology and tend to be more trusting. All of these characteristics can make them more prone to becoming the victim of a scam. While many people worry about physical abuse, financial elder abuse is a prominent problem.
This type of abuse can have devastating effects. Often when it happens, an older person suffers from embarrassment and doesn't want to tell anyone about it. That only allows the abuse to continue.
If you have a loved one who you fear is a victim, or if you have become a victim of financial elder abuse, then you need an attorney who is passionate about protecting seniors. At Huber Law Group, A.P.C., we give your case the attention it deserves to seek the right outcome to help you move past this situation.
Defining Financial Elder Abuse
Financial elder abuse in California is the theft of money or property from an elder. It occurs through deceptive means, and usually, it is a crime committed by someone the person trusts, such as a:
Family member
Caregiver
Professional
Neighbor
Friend
However, strangers can also prey on elderly targets and abuse them in this way through scams or schemes.
When such abuse occurs, it often leaves the person unable to take care of his or her financial needs. It often is difficult to take down a scammer, but with a Sacramento elder abuse lawyer who is well-versed in such deceit, you can more easily prove your case and hold the thief responsible.
Preying on the Elderly
The older generation is often not as familiar with technology, which opens the door to scams. They may let others handle their financial business because they don't know how to use mobile banking apps or websites. This makes it incredibly easy for an unscrupulous person to take advantage of them.
However, even technical savvy seniors can still fall prey. Some of the schemes are incredibly sophisticated. Many elders are also lonely, so when strangers pay them attention, they are more likely to befriend them or accept their companionship, even if that person has underlying motives.
The elderly also are at a disadvantage because they may be frail or have declining mental capabilities. They may get confused easily or be forgetful and chalk up oddities in their finances to those issues. They are also often dependent on others to help them and may have to rely on strangers, such as caregivers.
Seniors might also make a great target because they generally tend to have more wealth than younger people. They also typically have predictable patterns of behavior, which can make running a scam much easier.
When a scam occurs, it can involve undue influence or tricks. A person may use an elder to get what they want and take advantage of the situation. Common methods for financial elder abuse schemes include:
Telemarketing scams
Stealing items
Manipulation
Mismanagement of assets
Investment schemes
Identity theft
Recognizing Financial Abuse
The only way to stop financial elder abuse is to discover it is happening. Some people are very good at hiding what they are doing. They may only steal a little at a time or be quite adept at covering their tracks. Depending on the situation, you can look out for various signs.
If your older loved one suddenly has a new friend or romantic interest, you may want to watch out for indications that the relationship may not be what it seems. Watch for the other person to:
Act with unnecessary urgency in financial situations
Push away other people close to the victim
Isolate the victim
Talk about financial needs often
Have a sob story
Provide "too good to be true" opportunities
Be too eager to gain trust
Act too close too soon
Use words of love early on in the relationship
Be secretive about him or herself
You also want to keep an eye out for other signs that may indicate someone is taking advantage:
Missing money or items
Unusual credit card activity
Unpaid bills
Lack of bills or notices
Lack of proper physical care
Finally, if your loved one knows he or she is a victim of a scam, he or she may have an abrupt change in attitude. Elders in this situation may try to prevent you from seeing financial records or having access to bills in an effort to hide what happened.
If you notice any of these signs, do not hesitate to speak up. The embarrassment of falling for a scheme is not as bad as the damage that could continue to happen if it is left to continue. Let your loved ones know this and make them aware that they are not at fault. Assure your older friend or family member that you have a Sacramento elder abuse lawyer who is ready to fight on his or her behalf.
Protecting Against Fraud
Ideally, you or your loved one would never have to face any situation of financial abuse. There are some ways to prevent it from happening:
Don't sign blank checks
Don't give anyone access to your bank accounts
Check financial statements regularly
Don't give in to pressure and tell someone if someone is pressuring you
Don't leave valuables where just anyone can see them
Learn about common scams
Do not give out personal information over the phone What Our Clients Say
Reviews & Testimonials
"Jonathan is honest and always has his client's best interests when making decisions"

Huber Fox is our family attorney. Jonathan is honest and always has his client's best interests when making decisions.

- Laurie G.

"Provide expert legal advice, in a timely fashion"

Jonathan Huber provided expert legal advice, in a timely fashion and guided us through the entire process with genuine concern and attention to detail. We'd highly recommend his services.

- K. Hernandez

"The staff demonstrated the highest standards of professionalism, with attention to detail"

Jonathan Huber and his staff demonstrated the highest standards of professionalism with attention to detail and consistently prompt turnaround.

- Chris S.

"Thank you all for your help & kindness"

On behalf of my late son and myself, I want to thank you all for your help & kindness during this terrible time.

- Former Client

"Jonathan Huber and his staff made it easy"

Jonathan Huber and his staff made it easy to get our trust set up through his office.

- Sunny O.

"Huber Fox, P.C. was very helpful"

Huber Fox, P.C. was very helpful in going through the probate court process

- Former Client

"Will work hard to ensure your or your family's needs are met"

I will always recommend Huber for any future family trusts and wills etc.

- Amber H.

"They were thorough, meticulous, honest, and reassuring"

Jonathan Huber and Benjamin Fox spent many exhausting hours on my case. They were thorough, meticulous, honest, and reassuring, and the result was… my case won! These men are like family to me now, I can call anytime!

- Former Client
What To Do About Suspected Abuse
If you have been or you suspect a loved one has been a target of financial theft or scam, then you should immediately report it to law enforcement. You can also make a report with your local California Adult Protective Services agency. It's also important to contact the financial institutions and make them aware of what is going on.
You also should contact us at Huber Fox, P.C. We can assist you with proper reporting while also beginning the process of collecting evidence. You do not have to do this alone. We are on your side and can be your advocate throughout the whole process.
It's our job to ensure justice for you, so to learn more about what can do, please call our office today at 916-237-8781.