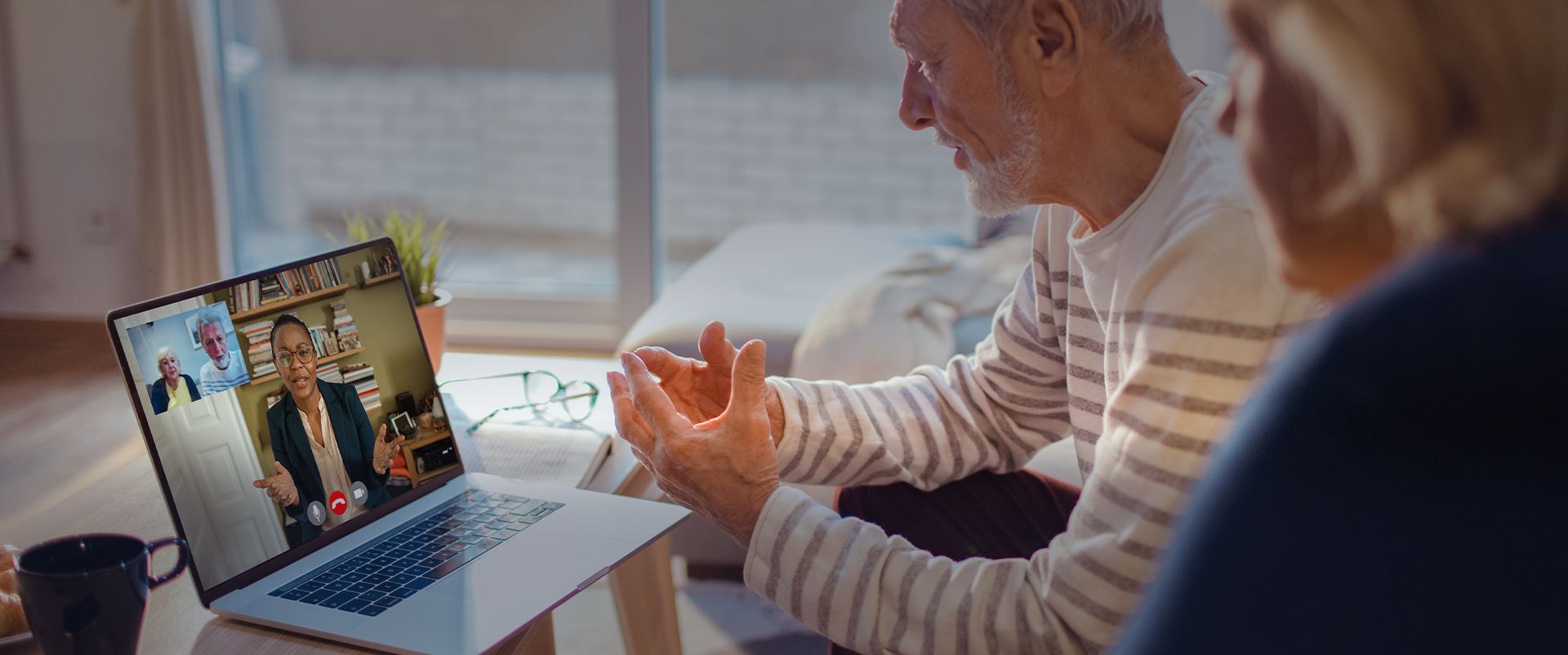 Trusts
Huber Fox Is Here For You
Contact Us Today!
Sacramento Trusts Lawyer
When it comes to planning their legacies and how to distribute assets after death, each person's needs and wishes are distinct. Our Sacramento trusts lawyer works closely with clients to identify their individual requirements and create a trust that meets those needs.
Huber Fox has deep experience in estate planning for everything from avoiding probate costs to protecting clients and their heirs from liability to business succession planning. We serve clients throughout the Greater Sacramento Area.
Types of Trusts
Establishing a trust involves deciding between a revocable and an irrevocable trust. A revocable trust is more flexible, allowing the grantor to make changes to beneficiaries and other terms. Conversely, an irrevocable trust locks in the beneficiaries, but offers preferential tax treatment and increased asset protection.
The age of the grantor (the client who is establishing the trust) is often an important factor in determining which type of trust best meets their needs. Our Sacramento trusts attorneys stay in regular contact with clients, always re-evaluating their needs in light of changing circumstances.
Another decision that has to be made is between a living trust and a testamentary trust. Living trusts are set up while the grantor is still alive, and testamentary trusts are created through a will after death. Assets placed into living trusts can be harder for clients to access, but provide greater liability protection against third parties and creditors, should they choose to sue.
Take advantage of Huber Fox's extensive experience with trusts by calling our office at (916) 237-8781 or by filling out our online contact form to arrange for a consultation.
How Trusts Assets Are Distributed
Clients have two broad options for deciding how heirs will receive their assets from the trust. One option is to simply do it all at once, upon the death of the grantor. Each beneficiary is given their inheritance and the trust is dissolved.
The other option is to structure the trust in a way that its assets pay out after time. There are several reasons a client may choose this option. Prime examples include the following:
Keeping assets in a trust shields heirs from liability. The assets belong to the trust until the point they are distributed. That means they are protected from property division if a beneficiary goes through a divorce. They are protected from plaintiffs in a lawsuit, or other creditors.
Parents may have concerns about the capacity of their adult children to manage a large sum of money. Having a competent trust administrator pay out the benefits incrementally can alleviate this concern.
If an adult child beneficiary has a disability, receiving a large sum could disqualify them from means-tested government programs. A trust can be set up in a way that gets this adult child their inheritance, while still preserving eligibility for benefits.
Grantors may simply want their beneficiaries to receive something at threshold moments in life. It's not uncommon for trusts to pay out at the point of graduation from high school or college, upon marriage, or other significant dates.
These are just some of the most common reasons why a trust would be structured flexibly, to pay out over time. Our Sacramento trusts attorneys work with clients to craft the right trust for their specific needs. What Our Clients Say
Reviews & Testimonials
"Jonathan is honest and always has his client's best interests when making decisions"

Huber Fox is our family attorney. Jonathan is honest and always has his client's best interests when making decisions.

- Laurie G.

"Provide expert legal advice, in a timely fashion"

Jonathan Huber provided expert legal advice, in a timely fashion and guided us through the entire process with genuine concern and attention to detail. We'd highly recommend his services.

- K. Hernandez

"The staff demonstrated the highest standards of professionalism, with attention to detail"

Jonathan Huber and his staff demonstrated the highest standards of professionalism with attention to detail and consistently prompt turnaround.

- Chris S.

"Thank you all for your help & kindness"

On behalf of my late son and myself, I want to thank you all for your help & kindness during this terrible time.

- Former Client

"Jonathan Huber and his staff made it easy"

Jonathan Huber and his staff made it easy to get our trust set up through his office.

- Sunny O.

"Huber Fox, P.C. was very helpful"

Huber Fox, P.C. was very helpful in going through the probate court process

- Former Client

"Will work hard to ensure your or your family's needs are met"

I will always recommend Huber for any future family trusts and wills etc.

- Amber H.

"They were thorough, meticulous, honest, and reassuring"

Jonathan Huber and Benjamin Fox spent many exhausting hours on my case. They were thorough, meticulous, honest, and reassuring, and the result was… my case won! These men are like family to me now, I can call anytime!

- Former Client
Trust & Estates Litigation
After a loved one dies, the last thing anyone wants to do is fight over his or her affairs in the courtroom. Even with the best-laid plans, though, this can happen. Whether there is an issue with a will, a dispute with real estate, or the need to remove a trustee, a trust and estate litigation attorney in Sacramento can help to make the litigation process less stressful for you.
Trusts and estates involve a complex set of legal obligations that an attorney must navigate based on the specific circumstances of each case. One common example is when a grantor passes away and beneficiaries receive less inheritance than expected or nothing at all. In such cases, beneficiaries may challenge the validity of the will or trust. Alternatively, the trust fund could be structured such that payments are spread over a period, putting trustees in charge of distribution. Beneficiaries may believe that the trustee is abusing their authority.
Handling probate litigation issues in Sacramento is difficult because plaintiffs must show the court proof of what they allege without having the ability to ask the one person—the one who wrote the will--who could clear everything up.
Ultimately, the legal issue at stake in these disputes is whether the fiduciary duty has been breached.
What Is Fiduciary Duty?
Fiduciary duty refers to the legal obligation that trustees assume when granted authority over an estate. It consists of five key components: accounting and compliance with the grantor's request, loyalty, impartiality, and prudent management of assets.
The reasons for breach of fiduciary duty charges can vary. For example, trustees could be accused of making imprudent investments that lead to substantial losses. They could be accused of commingling personal and trust funds, which is a serious offense. They could also be accused of unfairly denying beneficiaries their inheritance, thereby necessitating legal intervention. Hence, in the practice of law, experienced lawyers who can present their clients' cases accurately could be the difference between winning and losing a lawsuit.
The Vision You Need; The Guidance You Can Depend On
Trusts are a highly personalized way of providing protection and security to individuals, families, and business owners. It is essential to have the support of experienced counsel, who can provide the knowledge and communication necessary for creating a good solution.
At Huber Fox, we combine years of experience in trusts with excellent client communication to ensure that trusts meet the needs of our clients.
Contact us today at (916) 237-8781 or here online to schedule a consultation.