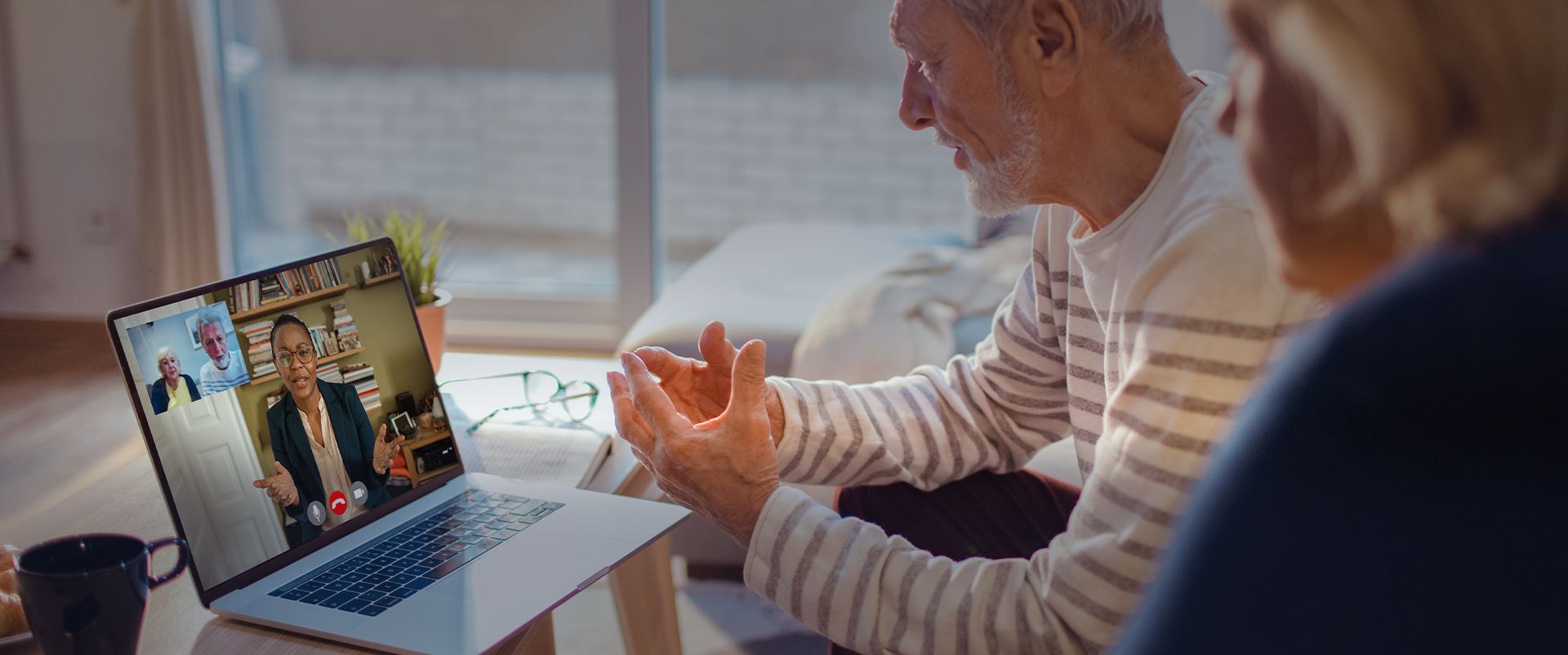 San Jose Special Needs Trust Attorney
Huber Fox Is Here For You
Contact Us Today!
San Jose Special Needs Trust Attorney
Providing for Loved Ones
Estate planning is an important part of planning for your future. Whether you have a significant amount of wealth or a few small assets, estate planning and establishing trusts can ensure that your children and loved ones will be provided for when you pass away. That is especially true if you have a child or family member with special needs.
There may be limitations on what funds they can receive, particularly if they are receiving government benefits. Establishing the proper type of trust for them can ensure that they are well provided for while still receiving their benefits. The team at Huber Fox, P.C., will work with you to make sure that you establish the best special needs trust for your loved one.
The Basics of a Trust
Trusts are legal agreements that establish what assets an individual will pass down to family and loved ones in the event of their death. Establishing a trust is a way to avoid probate, which will ultimately save your family time and money. Once you have determined which assets will pass to whom, they are protected and will be given to the correct people once you have passed away.
The type of trust that you establish will determine how the assets are distributed and if the trust can be changed. A revocable trust is one that you are in charge of during your lifetime, so you can make any necessary changes up until your death. An irrevocable trust, on the other hand, is overseen by a third party and cannot be changed once it is created.
There are three primary parties involved in any trust. First, the trustor or grantor is the individual who creates the trust and determines how it will be distributed. The second is the trustee. This is the person who is in charge of managing the trust. They will assume full responsibility for all assets and distribute them according to your wishes. Finally, the beneficiary is the person or persons who will receive any assets in the trust upon the trustor's death. While the basic structure of nearly any trust is the same, there are many reasons why a trust may be established.
Reasons to Start a Trust
Many people assume that trusts are only for individuals with a significant number of assets, but that is not always the case. Anyone can establish a trust if they feel the need, regardless of their net worth. You may establish a trust to divide assets fairly or equally among family members. A trust may also be created to help a child or grandchild cover any expenses once they have begun to establish their own life. You could choose to establish a trust simply to ensure that your assets are not subject to the courts when you die. Instead, they can be managed by a friend or loved one.
Each person who considers establishing some type of trust will have their own personal reasons for the decision. Regardless of the purpose, establishing a trust is a great way to ensure that your assets are protected. It will allow your loved ones to be provided for upon your death.
Purpose of Special Needs Trusts
As with any trust, a special needs trust is a legal agreement that establishes how assets will be used to support a child or loved one after the trustor's death. While that is always a process that should be given the proper attention, it is particularly important that everything is handled properly for a special needs trust.
Individuals with special needs often receive government benefits, such as Supplemental Security Income (SSI) and Medicare, among others. These programs have very strict guidelines that determine whether an individual qualifies for their benefits. If an individual with special needs faces a change of circumstance, such as receiving a large sum of money from a trust, then they may risk losing their benefits.
Understanding and following these regulations is an essential part of properly establishing a special needs trust. Working with an experienced special needs trust attorney is the best way to ensure that you take all necessary steps and that your loved one with special needs receives the necessary support. They will be able to provide you with all the necessary information to know how the assets in a special needs trust can be utilized. The team at Huber Fox, P.C., has the experience and expertise to help you create a trust that will provide for your loved one without risking the loss of any benefits.
How a Special Needs Trust Attorney Can Help
Establishing a trust in California for a child or family member with special needs is an important process, and it is vital to have the best support possible from beginning to end. A San Jose special needs trust attorney can work with you throughout the entire process to ensure that you choose the correct type of trust, the best person is named trustee, and the trust is funded properly.
The right special needs trust attorney will have the expertise and experience to guide you through the process of establishing a trust. They will be able to offer support, guidance, and resources to make the process easier. Working with the team at Huber Fox, P.C., can give you peace of mind and help you establish a special needs trust that will provide for your loved one in the event of your death.
Caring for a child or other family member who has special needs is an important commitment. It takes a great deal of time, resources, and attention to ensure that all their needs are met. Planning for how that loved one will be cared for when you are no longer here can be stressful, but there are resources in place to help. What Our Clients Say
Reviews & Testimonials
"Jonathan is honest and always has his client's best interests when making decisions"

Huber Fox is our family attorney. Jonathan is honest and always has his client's best interests when making decisions.

- Laurie G.

"Provide expert legal advice, in a timely fashion"

Jonathan Huber provided expert legal advice, in a timely fashion and guided us through the entire process with genuine concern and attention to detail. We'd highly recommend his services.

- K. Hernandez

"The staff demonstrated the highest standards of professionalism, with attention to detail"

Jonathan Huber and his staff demonstrated the highest standards of professionalism with attention to detail and consistently prompt turnaround.

- Chris S.

"Thank you all for your help & kindness"

On behalf of my late son and myself, I want to thank you all for your help & kindness during this terrible time.

- Former Client

"Jonathan Huber and his staff made it easy"

Jonathan Huber and his staff made it easy to get our trust set up through his office.

- Sunny O.

"Huber Fox, P.C. was very helpful"

Huber Fox, P.C. was very helpful in going through the probate court process

- Former Client

"Will work hard to ensure your or your family's needs are met"

I will always recommend Huber for any future family trusts and wills etc.

- Amber H.

"They were thorough, meticulous, honest, and reassuring"

Jonathan Huber and Benjamin Fox spent many exhausting hours on my case. They were thorough, meticulous, honest, and reassuring, and the result was… my case won! These men are like family to me now, I can call anytime!

- Former Client