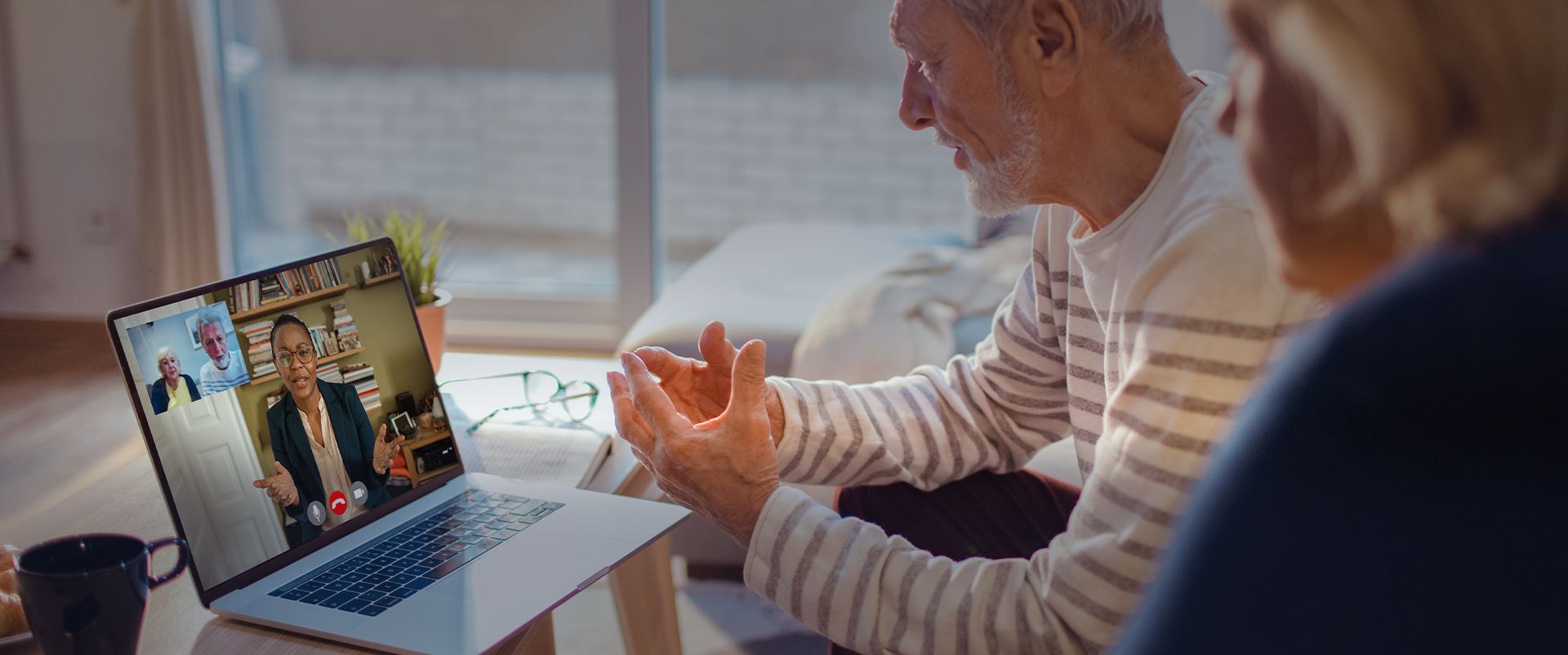 Special Needs Trust
Huber Fox Is Here For You
Contact Us Today!
Sacramento Special Needs Trust Attorneys
Special Needs Trust Attorneys in California
Who will care for my disabled son or daughter after I'm gone?
If you have a disabled son or daughter, a lot of your time, your energy, and your worry go into caring for them and planning for their future. The love you pour into them is irreplaceable, but you want to do what you can for provide for their care when you are no longer here. You can do this by having an attorney draft a special needs trust to provide for them.
How do I set aside money for my child without endangering their government benefits?
If you have a disabled loved one, they probably receive either Medi-Cal or Medicare, along with either SSI (Supplemental Security Income) or SSDI (Social Security Disability Insurance). Because of the impossibly high costs of health care coverage for a disabled person, it is crucial not to do anything to risk having them lose the coverage they have.
Special Needs Trusts augment government benefits
Federal and state laws allow the creation of special needs trusts to set aside money for the care of a disabled person. While most are set up by parents, anyone other than the disabled person themselves can set up the trust or contribute to it. The purpose of the trust is to enable your loved one to have a more enjoyable life than they can have with the minimal benefits provided by government programs.
Are there rules on what a Special Needs Trust can pay for?
There are very stringent rules on what expenses can be paid from a special needs trust without causing the disabled person to lose their benefits. If the trustee violates those rules, the benefits may be difficult to regain. Worse, it may take years for a government audit to uncover the violation. At that point, the government could require repayment of tens of thousands of dollars of benefits.
What can a Special Needs Trust pay for?
The special needs trust can pay for things to make life more comfortable or accessible for your loved one, such as hiring an aide, buying a computer to enable them to stay more connected, or paying for educational courses. The special needs trust must NOT be used for basic living expenses of food and shelter. There are complex exceptions to this rule which must be carefully supervised by someone experienced and knowledgeable in special needs trusts, such as an estate and trusts attorney or a professional fiduciary.
How can I fund a Special Needs Trust?
Any type of property can be placed into a special needs trust: real estate, vehicles, personal property such as jewelry, and of course money. Many people fund a special needs trust by purchasing a life insurance policy which will pay into the trust on their death. It's important to note that a special needs trust is an irrevocable trust—property placed into it is no longer under the control of the donor and cannot be removed.
Who should draft a Special Needs Trust?
An experienced estate and trusts attorney should draft your special needs trust, to be sure it complies with the complex and ever-changing rules on such trusts.
If you have a disabled child, grandchild, or other loved one you want to provide for, call our office for a consultation on how a special needs trust can meet your needs. What Our Clients Say
Reviews & Testimonials
"Jonathan is honest and always has his client's best interests when making decisions"

Huber Fox is our family attorney. Jonathan is honest and always has his client's best interests when making decisions.

- Laurie G.

"Provide expert legal advice, in a timely fashion"

Jonathan Huber provided expert legal advice, in a timely fashion and guided us through the entire process with genuine concern and attention to detail. We'd highly recommend his services.

- K. Hernandez

"The staff demonstrated the highest standards of professionalism, with attention to detail"

Jonathan Huber and his staff demonstrated the highest standards of professionalism with attention to detail and consistently prompt turnaround.

- Chris S.

"Thank you all for your help & kindness"

On behalf of my late son and myself, I want to thank you all for your help & kindness during this terrible time.

- Former Client

"Jonathan Huber and his staff made it easy"

Jonathan Huber and his staff made it easy to get our trust set up through his office.

- Sunny O.

"Huber Fox, P.C. was very helpful"

Huber Fox, P.C. was very helpful in going through the probate court process

- Former Client

"Will work hard to ensure your or your family's needs are met"

I will always recommend Huber for any future family trusts and wills etc.

- Amber H.

"They were thorough, meticulous, honest, and reassuring"

Jonathan Huber and Benjamin Fox spent many exhausting hours on my case. They were thorough, meticulous, honest, and reassuring, and the result was… my case won! These men are like family to me now, I can call anytime!

- Former Client