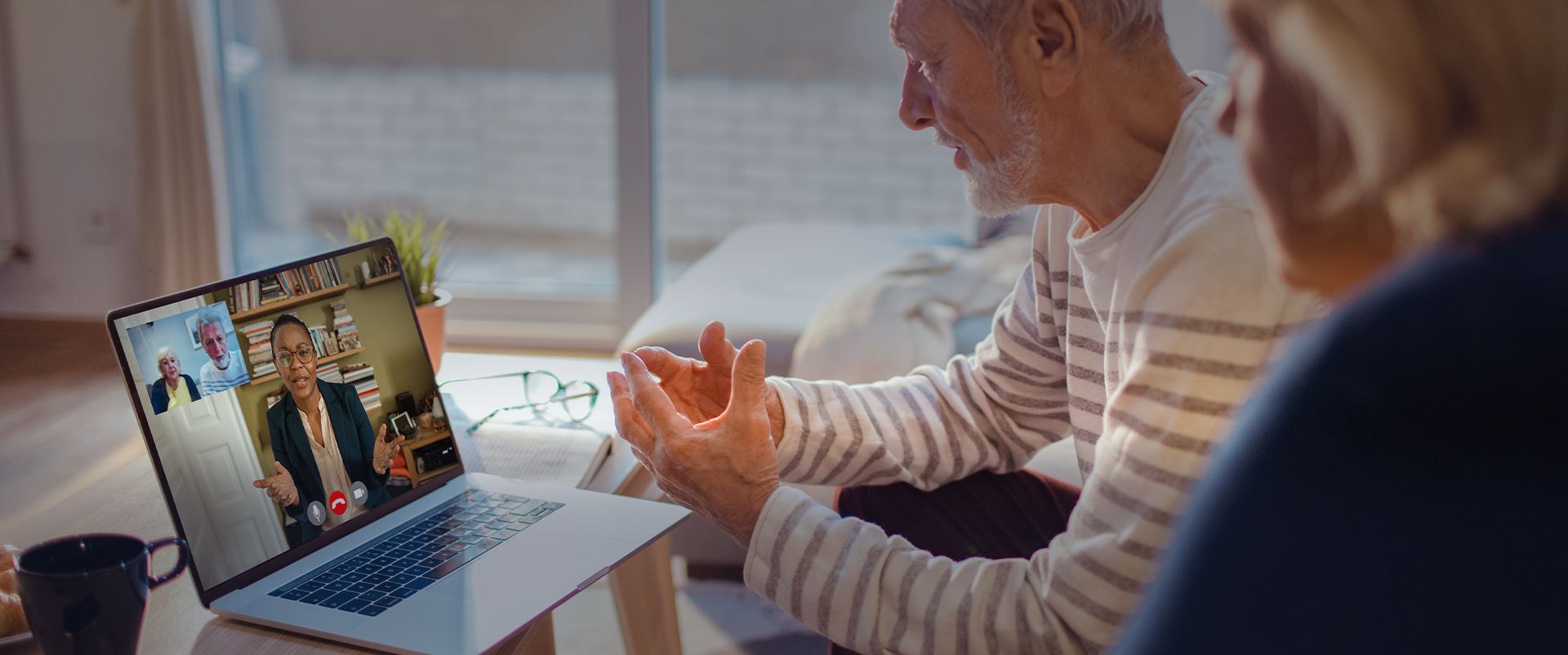 San Jose Revocable Living Trust Lawyers
Huber Fox Is Here For You
Contact Us Today!
San Jose Revocable Living Trust Attorneys
Every person should have an estate plan in place in case something happens to them. While it may be difficult to think about the future, having a strong plan for it can help bring some peace of mind to both you and your family. Creating a revocable living trust is a great way to protect your assets while you are alive and ensure they are passed on according to your wishes when you are gone. If you want to create a revocable living trust in San Jose, our trust attorneys at Huber Fox, P.C., can help you today.
At Huber Fox, P.C., we understand how daunting it can be to think about the future. That is why we aim to provide compassionate, high-quality legal services for every client that walks into our office. With assistance from our estate planning, trust, and probate law specialists, we can help you create a revocable living trust and protect your assets the way you want.
What Are Revocable Living Trusts?
There are two main categories of trusts: revocable and irrevocable. When a trust is revocable, this means that it can be edited or canceled at any time by the grantor. When a trust is irrevocable, however, the terms created cannot be changed once the trust has become active. This means that the grantor loses ownership of whatever was transferred into the trust.
A revocable living trust is a type of trust that gives the assigned fiduciary power over the involved assets while the creator of the trust is still alive. Through this trust, the creator transfers ownership of the assets to the trustee until they pass away. However, the grantor of the trust is still allowed to change the terms of or cancel the trust if they decide to do so while they are still alive. A revocable trust also makes distributing assets to your beneficiaries easier, as it avoids probate and most court disputes.
There are a few differences between a revocable living trust and a will. A will can name guardians for your children and executors for your estate. It can also give instructions on how to pay debt or taxes. A living trust cannot accomplish these goals. However, living trusts are mainly used to pass down assets and property, not to detail other legal matters.
The Benefits of Having a Revocable Living Trust
Revocable living trusts have become essential to many people's estate plans across the country. This is because they come with a variety of benefits to both the grantor and their beneficiaries:
Avoids the Probate Process
One of the main reasons people choose to use a revocable living trust over a will in their estate plan is because a trust can avoid probate. Because the probate process can often be long and drawn out, many people look to avoid it when they can. By creating a revocable living trust, you can have your property administered to your loved ones without them having to go through the probate process in San Jose, California. This will also make the grieving process easier for them.
They Can Be Changed
Unlike irrevocable trusts, revocable living trusts allow the grantor to make changes at any time. This is especially useful for people who have large families or a lot of assets because they can change what is in the trust and who it goes to as needed. The grantor is also able to cancel the trust while they are still alive if they see fit.
Potentially Reduce Estate Taxes in the Future
Estate taxes can be immense, especially if you are passing down a wide range of property and assets. By using a revocable living trust, you can potentially reduce or even eliminate estate taxes on your assets, depending on their overall value.
Maintain Privacy After Death
Many people are unaware that once the probate process has ended, an individual's will can be added to the state's public records. With a living trust, however, you can maintain your privacy, even after death, because trusts are not required to be in the public record. Trusts are private, legal relationships created solely to protect and preserve assets.
Assets Are Still Cared for When You Are Incapacitated
Because a revocable living trust becomes active while you are still living, it can be helpful if you become incapacitated. This way, even if you are unable to manage assets or make decisions on your own, you can have faith that your property is being taken care of properly by your trustee.
How a Living Trust Lawyer Can Help
When you are creating any important legal document for your future, it is always best to have an experienced estate planning attorney with you to guide you through the process. Our team of attorneys here at Huber Fox, P.C., has assisted countless clients with forming their estate plans and creating revocable living trusts that suit their unique needs. Because we have extensive knowledge of estate planning law, our team can help you draft and implement a revocable living trust that meets all necessary legal requirements and addresses all your assets as needed.
If you appoint us, we can also serve as your trust administrator. This allows us to take extra steps to help safeguard your assets until it is time for them to be distributed to your beneficiaries. Whether you are ready to create a revocable living trust or want to learn more about them, working with one of our attorneys can help you tremendously with the legal aspects of the process. What Our Clients Say
Reviews & Testimonials
"Jonathan is honest and always has his client's best interests when making decisions"

Huber Fox is our family attorney. Jonathan is honest and always has his client's best interests when making decisions.

- Laurie G.

"Provide expert legal advice, in a timely fashion"

Jonathan Huber provided expert legal advice, in a timely fashion and guided us through the entire process with genuine concern and attention to detail. We'd highly recommend his services.

- K. Hernandez

"The staff demonstrated the highest standards of professionalism, with attention to detail"

Jonathan Huber and his staff demonstrated the highest standards of professionalism with attention to detail and consistently prompt turnaround.

- Chris S.

"Thank you all for your help & kindness"

On behalf of my late son and myself, I want to thank you all for your help & kindness during this terrible time.

- Former Client

"Jonathan Huber and his staff made it easy"

Jonathan Huber and his staff made it easy to get our trust set up through his office.

- Sunny O.

"Huber Fox, P.C. was very helpful"

Huber Fox, P.C. was very helpful in going through the probate court process

- Former Client

"Will work hard to ensure your or your family's needs are met"

I will always recommend Huber for any future family trusts and wills etc.

- Amber H.

"They were thorough, meticulous, honest, and reassuring"

Jonathan Huber and Benjamin Fox spent many exhausting hours on my case. They were thorough, meticulous, honest, and reassuring, and the result was… my case won! These men are like family to me now, I can call anytime!

- Former Client