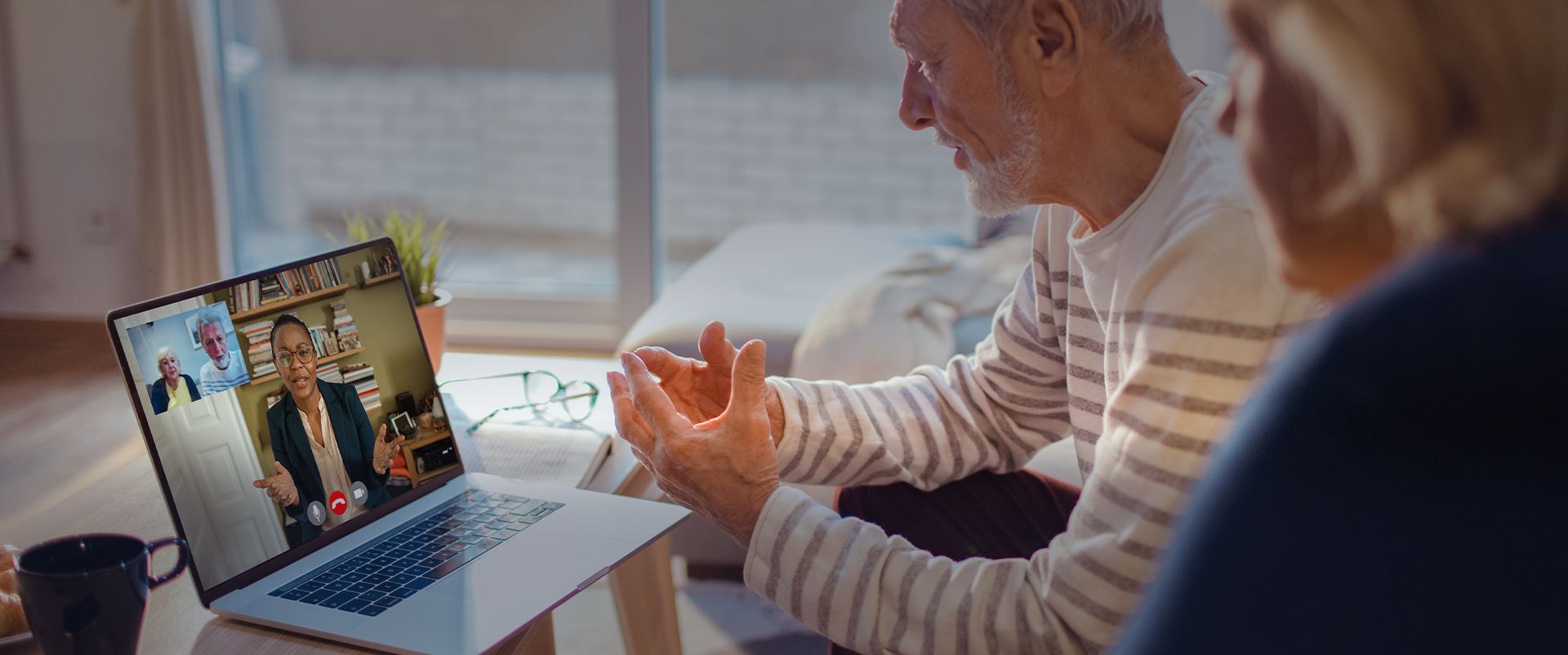 San Jose Probate Litigation Lawyers
Huber Fox Is Here For You
Contact Us Today!
San Jose Probate Litigation Attorneys
Protecting Your Rights and Resolving Disputes
Whether losing a loved one is expected or unexpected, there are a lot of emotions that follow in the wake of their passing. In addition to dealing with these complex feelings, the decedent's assets must also be divided according to their wishes — if their wishes were legally declared. If you recently lost a loved one and are dealing with the aftermath of their estate on top of your grief, you need help from an established San Jose probate litigation lawyer.
Estate administration can often be a time-consuming, confusing process, adding more stress to an already grieving family. Contact Huber Fox, P.C. in their San Jose CA office to get the legal help you need.
The court will always do its best to honor a decedent's wishes and transfer assets to the rightful heirs, but the process can be complex, especially if it is not done correctly in the first place. In California, probate laws can often be extremely complicated. When dealing with family matters, especially in cases where emotions may be charged, it is always important to rely on the support and expertise of an experienced probate litigation lawyer.
At Huber Fox, P.C., we have been helping families navigate the ins and outs of probate laws and litigation for well over a decade. Our team comprises caring attorneys who spend time getting to know you and your unique case and work alongside you to help you in any way possible. Fairness and equality are our priorities, and we do whatever is necessary to assist you during this hard time.
When Should You Contact a Probate Litigation Lawyer?
When a will goes to probate, it is not uncommon for family members to feel forgotten or overlooked. Maybe they have received much less than another family member for no apparent reason, or they thought the executor or administrator gave a poor work performance.
Whatever the case may be, an individual may hire a probate litigation lawyer to investigate unfair divisions of assets and ensure there are no bigger issues occurring, such as fraud.
What Can Cause Probate Litigation to Occur?
There can be many reasons why a family member or trusted friend would hire an estate litigation attorney, but some of the most common include:
The will is believed to not be the most recent declaration of a division of property made by the deceased family member or loved one.
The executor or trustee has not acted fairly or justly when dividing up the property and assets of the deceased.
The executor or trustee is seen to have exhibited poor work performance, leading to an improper administration of property and assets.
Complications That May Arise in Probate Litigation
Every family is different, and some families may have their own unique set of complications that can add stress to the probate process. It is important to understand that the making of a will is not always a straightforward process. Ideally, property and assets would all be divided equally among loved ones, but that is not always possible. Whether you are in the process of crafting a will or are in the middle of a probate battle, it is important to understand some of the complications that could arise during probate administration:
Unequal division of assets. It is not always possible to divide all assets equally, nor does it make sense in every scenario. Whether it is a parent, grandparent, another relative, or a friend who has passed, their assets may not be cleanly distributed among their heirs. Some heirs may get more than others, leading to jealousy or anger.
Blended families. Many families do not consist of just two parents and their children. Blended families are a common situation where stepchildren and grandchildren do not always fit nicely into the division of property and assets, potentially leading to feuds and tension in these bigger families.
Issues with the trustee or executor. When the probate process does not go as smoothly as hoped, the trustee or executor may be to blame. This individual may not be capable of dealing with the complications involved in the process, leading to poor work performance.
One way to ensure these issues are avoided is to count on a professional probate litigation lawyer. They can work with you from the start to devise an estate plan to divide up your assets how you want them to be. The help of an expert San Jose probate litigation attorney can set your mind at ease when you know your assets and property are going to fall into the right hands.
The Importance of Hiring a Litigation Lawyer
Entering a probate court is not something any person wants to experience. The laws can be confusing, and conflicts with family members can create rifts in relationships for years to come. By hiring an experienced probate litigation lawyer, you can work personally with a knowledgeable professional who can help you avoid needing to go to court.
One of the ways a probate attorney can be an asset is by helping to facilitate mediation between all parties. Whether it is the attorney who acts as the mediator or another professional trained in mediation, a neutral third party who is not a part of the estate can help all sides establish some common ground. Sometimes, this is all it takes to get everyone to cooperate and resolve the conflict.
No matter the situation, though, when you have a professional by your side to walk you through the process, you may find that everything is not as difficult as it may have seemed. Complications may also disappear once they are clarified in a new light. What Our Clients Say
Reviews & Testimonials
"Jonathan is honest and always has his client's best interests when making decisions"

Huber Fox is our family attorney. Jonathan is honest and always has his client's best interests when making decisions.

- Laurie G.

"Provide expert legal advice, in a timely fashion"

Jonathan Huber provided expert legal advice, in a timely fashion and guided us through the entire process with genuine concern and attention to detail. We'd highly recommend his services.

- K. Hernandez

"The staff demonstrated the highest standards of professionalism, with attention to detail"

Jonathan Huber and his staff demonstrated the highest standards of professionalism with attention to detail and consistently prompt turnaround.

- Chris S.

"Thank you all for your help & kindness"

On behalf of my late son and myself, I want to thank you all for your help & kindness during this terrible time.

- Former Client

"Jonathan Huber and his staff made it easy"

Jonathan Huber and his staff made it easy to get our trust set up through his office.

- Sunny O.

"Huber Fox, P.C. was very helpful"

Huber Fox, P.C. was very helpful in going through the probate court process

- Former Client

"Will work hard to ensure your or your family's needs are met"

I will always recommend Huber for any future family trusts and wills etc.

- Amber H.

"They were thorough, meticulous, honest, and reassuring"

Jonathan Huber and Benjamin Fox spent many exhausting hours on my case. They were thorough, meticulous, honest, and reassuring, and the result was… my case won! These men are like family to me now, I can call anytime!

- Former Client