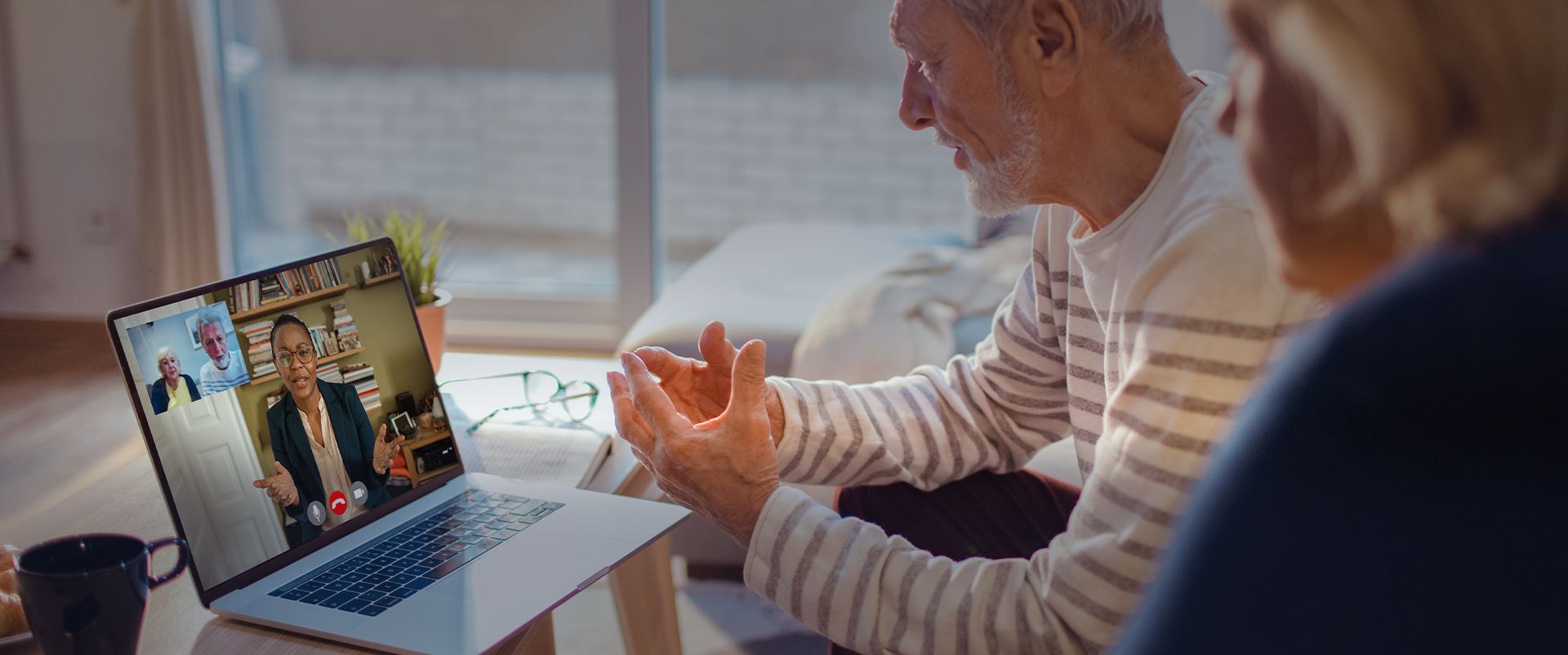 San Jose Probate Administration Attorney
Huber Fox Is Here For You
Contact Us Today!
San Jose Probate Lawyer
San Jose Probate Administration Attorney
Handling the Estate of a Loved One
Going through the probate process is difficult. Not only are you mourning the loss of a loved one, but you're also dealing with the very practical and complicated process of distributing that loved one's estate. Many families attempt to divide these assets by themselves but find it incredibly challenging to do so. The probate process is more complex than many people realize.
To navigate probate properly, it's important to have a probate lawyer to help. Though your deceased loved one may have used an estate planning attorney to create their will or trust, it's helpful to have someone to work for the living members of your family. Your Bay area probate lawyer will work for you directly and make the estate administration and probate process much easier.
Huber Fox Trust and Estate Law: Your San Jose Probate Attorneys
Our team at Huber Fox Trust and Estate Law has been working in the probate and estate administration sectors for many decades. With our combined experience, we give our clients the benefit of truly knowledgeable legal counsel. We serve all of Santa Clara County and help make sure that the members of your family understand and properly execute the probate process. We walk with you every step of the way to ensure accuracy, as well as provide space to properly grieve.
We promise an honest experience when you work with us. We treat every client with integrity and sensitivity and work with you during this difficult time.
What Is Probate?
Probate law is foreign to many people, including attorneys who work in other areas of law. This is a very niche legal process that only occurs after someone passes away.
The probate process exists so that the government can oversee any assets distributed via a person's will. Probate court assesses the deceased's estate and ensures that all debts and taxes, including estate tax, are paid and settled before handing the estate to the executor. The administrator is charged with collecting and moving the assets through probate. Usually, an administrator is outlined in the deceased's will.
The executor of an estate is charged with distributing the assets to the proper individuals. In many scenarios, the deceased names an executor as part of their will. Most choose a trusted individual who can act in the deceased's best interest if problems arise. If there is no executor named in the will, the probate court judge will assign one.
If there is no will at all, probate court will distribute assets appropriately. Generally, this means that all of the deceased's assets go to the next of kin.
Why Do I Need a San Jose Probate Attorney?
The probate process is not as simple as outlined above. There are often legal issues that must be resolved before the process can progress. The entire process can take weeks or even months to complete, which leaves your family in limbo for a significant length of time. If property or significant assets are on the line, delays can create issues for those involved.
A San Jose probate lawyer can help this process to move more quickly. We can assemble the necessary documents and make sure that the court moves as efficiently as possible.
Having a probate attorney can also help minimize any unpleasantness within your family. During times of grief, people often act in ways that they wouldn't normally. This means that fighting within a family is common, and relationships can be severed over assets and beneficiaries. With a probate attorney, families are less prone to fighting. With a legal professional present, individuals have an easier time accepting the terms of the will. They also have a third party to direct their anger if they are so inclined.
Can a Lawyer Be the Executor of an Estate?
An executor can be anyone that the deceased trusted to properly manage their estate. This means that an attorney can be an executor if the deceased decided on this option. However, it is important to note that an attorney who is acting as an executor will need to be separate from your probate attorney. As an executor, the attorney is loyal to the will and the deceased. A probate lawyer is hired by your living family and loyal to your best interests. One individual cannot act as both a probate attorney and an executor for the same estate.
How Does a Probate Attorney Get Paid in California?
Most attorneys have their own rates and fees, so it's always best to consult potential attorneys about their pricing before you hire one. Usually, probate attorneys take a percentage of the estate. However, there are limits on how much a probate attorney can take. They may claim:
4% of the first $100,000 of the estate
3% of the following $100,000
2% of the next $800,000 of the estate
1% of amounts over $1,000,000
It's important to note that this applies to non-cash assets, including property, stocks, etc. The deceased does not need to have $1,000,000 in their checking account for the attorney to be able to claim 1%. Instead, the deceased must simply have $1,000,000 or more in assets for the attorney to claim that much.
Trust Administration and Probate
It's important to note that trusts are a key aspect of estate planning. If the deceased put a significant amount of their assets in a trust, that sum usually circumvents probate court. This means more money goes into the pocket of the beneficiaries rather than going to the state. A probate attorney will be able to assist you if your deceased loved one had a trust. What Our Clients Say
Reviews & Testimonials
"Jonathan is honest and always has his client's best interests when making decisions"

Huber Fox is our family attorney. Jonathan is honest and always has his client's best interests when making decisions.

- Laurie G.

"Provide expert legal advice, in a timely fashion"

Jonathan Huber provided expert legal advice, in a timely fashion and guided us through the entire process with genuine concern and attention to detail. We'd highly recommend his services.

- K. Hernandez

"The staff demonstrated the highest standards of professionalism, with attention to detail"

Jonathan Huber and his staff demonstrated the highest standards of professionalism with attention to detail and consistently prompt turnaround.

- Chris S.

"Thank you all for your help & kindness"

On behalf of my late son and myself, I want to thank you all for your help & kindness during this terrible time.

- Former Client

"Jonathan Huber and his staff made it easy"

Jonathan Huber and his staff made it easy to get our trust set up through his office.

- Sunny O.

"Huber Fox, P.C. was very helpful"

Huber Fox, P.C. was very helpful in going through the probate court process

- Former Client

"Will work hard to ensure your or your family's needs are met"

I will always recommend Huber for any future family trusts and wills etc.

- Amber H.

"They were thorough, meticulous, honest, and reassuring"

Jonathan Huber and Benjamin Fox spent many exhausting hours on my case. They were thorough, meticulous, honest, and reassuring, and the result was… my case won! These men are like family to me now, I can call anytime!

- Former Client