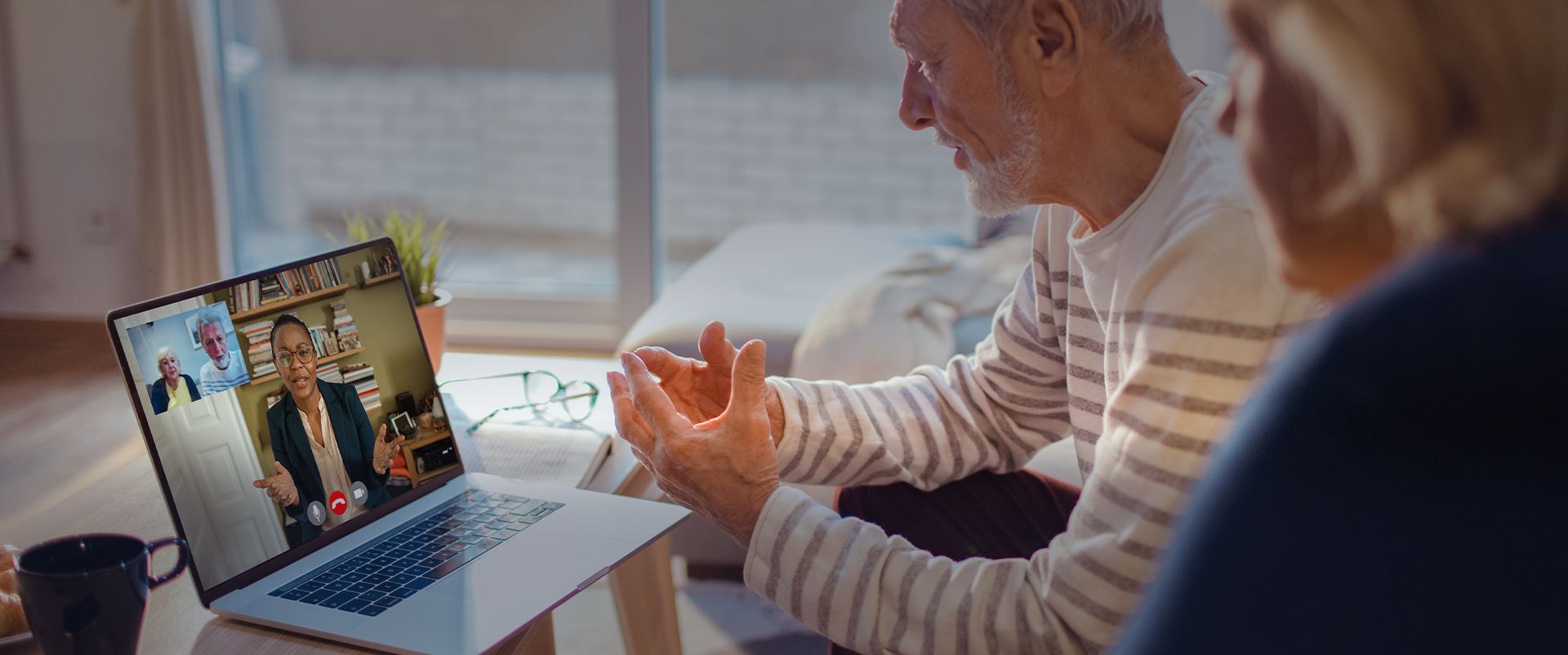 San Jose High Dollar Trust Litigation Lawyer
Huber Fox Is Here For You
Contact Us Today!
San Jose High-Dollar Trust Litigation Lawyer
San Jose High-Dollar Trust Litigation Attorney
Protecting Your Rights and Resolving Disputes
There are many ways a person can organize their estate. While a will is usually appropriate, there are many other accounts and arrangements that are helpful in some cases. A trust is one such arrangement, one that can have significant benefits if done correctly.
Unfortunately, trust disputes do occur. The division of assets is stressful for many families, and it's not uncommon for disagreements to arise. Though your family's probate legal counsel may be able to handle some of the asset distribution processes, you may need to hire a trust litigation attorney if the situation becomes serious, especially if there is a large estate at stake.
A trust attorney can help you navigate the distribution of assets and guide you through the litigation process if a disagreement cannot be resolved.
Huber Fox Trust and Estate Law: Your High-Dollar Trust Litigation Attorneys
When trusts are in or above the million-dollar range, you must have a law firm on your side to fight for your best interest. Trustees don't always interpret the deceased's documents correctly, which can leave you to miss out on significant benefits. It's also important to make sure that the deceased's wishes are followed exactly to honor their name, legacy, and estate.
Our team at Huber Fox Trust and Estate Law has been handling high-dollar trust litigation for many years. We understand the passion and frustration that arise in these situations, and we have lots of experience creating effective solutions to trust administration issues. No matter the financial weight that a trust holds, our trust litigation attorneys can make sure that the deceased's wishes are honored and executed.
What Is a Trust?
A trust is an agreement in which a trustor, or the person making the trust, puts their assets under the control of another person, also known as the trustee. The trustee holds these assets until the time comes for them to be transferred to the beneficiaries, usually when the trustor passes away.
A main benefit of a trust is that many of the assets are not subject to probate litigation. Probate is the process in which the state assesses the deceased's assets and ensures that their taxes and debts are properly paid. After probate, the rest of the individual's estate is released to an executor who distributes it according to the will.
With a trust, the trustee holds the assets, so when the trustor dies, they don't technically have ownership over these assets. Because of this, many of them skip probate court. This leaves more of the assets in the hands of the beneficiaries rather than being used to pay estate taxes.
What Is High-Dollar Trust Litigation?
As mentioned, the trustee is tasked with distributing the trust once the trustor has died. In some situations, the trustee is a family member of the deceased. In other scenarios, the deceased has chosen an attorney or other professional to act as the trustee. No matter the case, trust litigation happens when an individual or group of individuals believes that there has been an error with the trust, the distribution of assets, the trustee, or all three. Trust litigation is the process by which these concerns are voiced and come to a conclusion legally.
In high-dollar trusts, litigation is more common. When there is a large amount of money at stake, there are more opportunities for errors or greediness to occur.
Reasons for Trust Litigation
Beneficiaries cannot dispute a trust simply because they want to or didn't get what they had hoped for. However, there are many valid reasons to engage in trust litigation.
Influence
One key reason that some families engage in trust litigation is that they believe that the trustor had undue influence when they created their will. Under this belief, families suggest that someone pressured their loved one into creating their trust and that they wouldn't have made the same decisions without that pressure.
Fraud or Forgery
When a family believes that the trust has been forged or is otherwise fraudulent, they may take it to trust litigation. The attorneys in the case will examine the trust and all associated documents and determine whether the trust is legitimate or not. The fraud or forgery may have been committed by the trustee or someone else entirely.
Lack of Capacity
In some situations, a trustor makes a trust when they are not mentally capable of doing so. This sometimes occurs with elderly individuals who suffer from dementia or other memory-loss diseases. If a family believes that the trustor created the trust while not in their right mind, they may take the trust to litigation to contest it.
Conflict of Interest
Conflicts of interest can arise for the trustee, which may make them biased when interpreting the trust terms and distributing the assets. For example, if the trustee marries a beneficiary, they may be more likely to give a larger sum of assets to their spouse.
Marriage isn't always a conflict of interest, but situations like this can be interpreted as a conflict of interest and can therefore be brought to trust litigation.
Trustee Responsibilities
The trustee in a trust situation has three main responsibilities, which are far-reaching and somewhat ambiguous. This is a main reason that trust litigation occurs; if the trustee interprets their duties differently than a family member does, the family member may ask for trust litigation to ensure that the trustee is doing their job correctly.
The three main responsibilities are:
Duty of Full Disclosure
Duty of Care
Duty of Loyalty
This means that they cannot hide anything and must act promptly. They must also take great care to follow the trust's instructions and the deceased's wishes while acting in the deceased's best interest if something is not specified or not possible.
An example of the latter situation would be if the trustor left a sum of money to a foundation that no longer exists. It would be the trustee's job to determine what the deceased would have wanted for that sum of money. Some may determine that the family should get it, while others may decide that giving it to a similar foundation would be appropriate. It depends on the situation, the deceased, and the trustee's interpretation of the deceased's wishes.
Unfortunately, this ambiguity can lead to a lot of baseless trust litigation. Some family members bring forward trust litigation scenarios because they are bitter or think they should have gotten more money. Others disagree with the trustee's decision and want to exert control. Despite this, some litigation issues are legitimate, and changes can be made to the trustee's decisions if the court decides that they did not fulfill their responsibilities.
Why Do I Need a Trust Litigation Attorney?
If you believe that an error has occurred with a loved one's trust, you need an attorney to argue your case. There is already a lot of legal involvement in estate situations, and you have very little chance of winning your argument if you try to fight your own battle. For changes to be made, very concrete proof must come forward to show that something is wrong, and the law needs to step in. If you are unable to provide this, the court will likely decide that things should progress as they are.
Many people enter into high-dollar trust litigation because they believe that something is seriously wrong with their loved one's large trust. This means that there is a lot at stake for you if you come forward with a trust litigation case. Not only can you receive the assets that you deserve, but you can also be sure that your loved one's wishes were properly executed. This brings peace of mind to many families.
How Much Does a Trust Litigation Attorney Cost?
Many people worry that trust litigation attorneys will be too expensive for them to afford. However, the cost of forgoing an attorney is much higher. You could miss out on large assets and receive less than your loved one wanted you to receive.
In all situations involving legal guidance, it's important to discuss finances with potential attorneys before you hire them. Wages and fees vary, and every law firm in the bay area has different policies on how they charge clients. Though you may feel awkward discussing finances, it's best to be sure you can afford an attorney's services before you begin the process. This way, you can be sure that you'll be able to afford their help throughout the duration of the case. What Our Clients Say
Reviews & Testimonials
"Jonathan is honest and always has his client's best interests when making decisions"

Huber Fox is our family attorney. Jonathan is honest and always has his client's best interests when making decisions.

- Laurie G.

"Provide expert legal advice, in a timely fashion"

Jonathan Huber provided expert legal advice, in a timely fashion and guided us through the entire process with genuine concern and attention to detail. We'd highly recommend his services.

- K. Hernandez

"The staff demonstrated the highest standards of professionalism, with attention to detail"

Jonathan Huber and his staff demonstrated the highest standards of professionalism with attention to detail and consistently prompt turnaround.

- Chris S.

"Thank you all for your help & kindness"

On behalf of my late son and myself, I want to thank you all for your help & kindness during this terrible time.

- Former Client

"Jonathan Huber and his staff made it easy"

Jonathan Huber and his staff made it easy to get our trust set up through his office.

- Sunny O.

"Huber Fox, P.C. was very helpful"

Huber Fox, P.C. was very helpful in going through the probate court process

- Former Client

"Will work hard to ensure your or your family's needs are met"

I will always recommend Huber for any future family trusts and wills etc.

- Amber H.

"They were thorough, meticulous, honest, and reassuring"

Jonathan Huber and Benjamin Fox spent many exhausting hours on my case. They were thorough, meticulous, honest, and reassuring, and the result was… my case won! These men are like family to me now, I can call anytime!

- Former Client