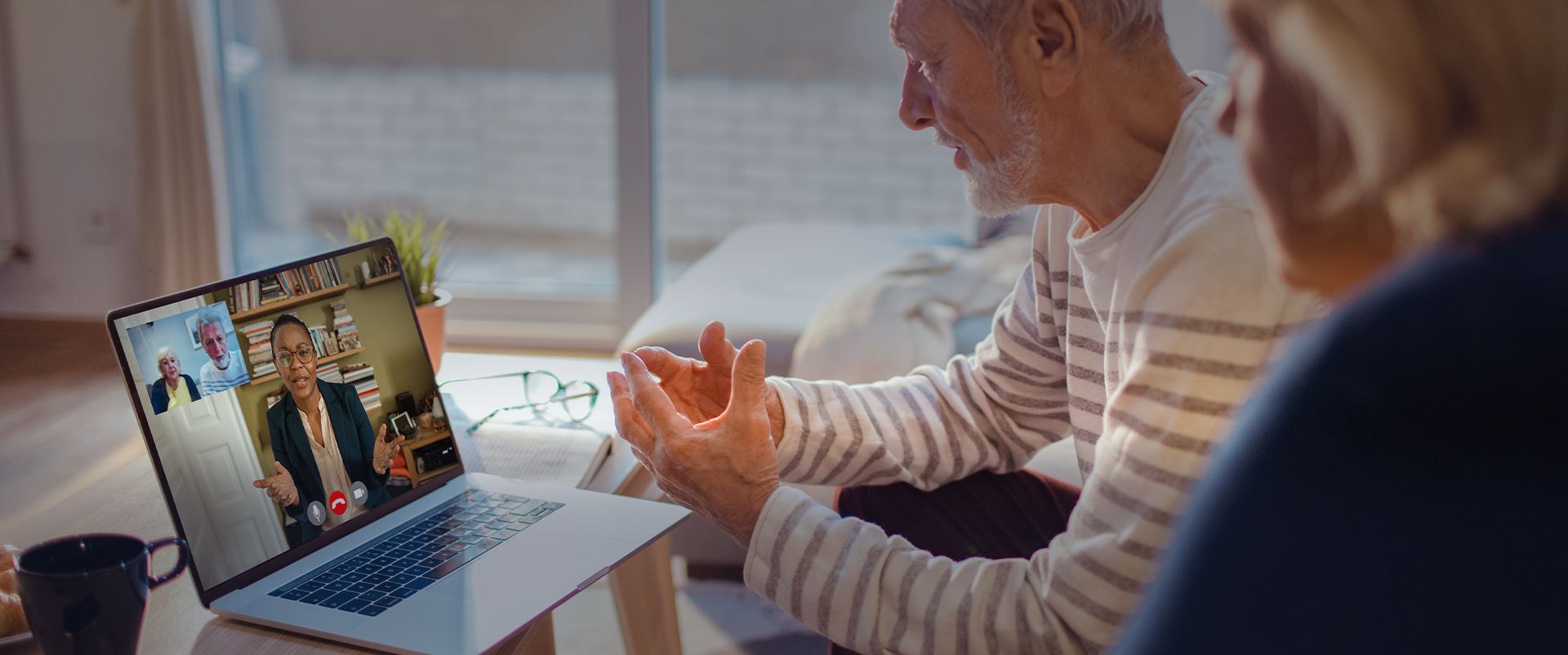 San Jose Estate Planning Lawyers
Huber Fox Is Here For You
Contact Us Today!
San Jose Estate Planning Attorneys
Estate planning is something you may not think about, but it is a very important task. You can make it easy when you work with an attorney at Huber Law Group, A.P.C. We have experience in this area of California law and have helped many clients just like you to get their affairs in order.
An estate plan enables you to not only prepare for what happens after your death but also lets you set up instructions for your wishes if you were to become incapacitated and unable to make your own decisions. Understanding more about estate planning can help you to know why it is something worth your attention.
Do You Need an Estate Plan?
Many people think that estate planning is only for rich people or those with many assets, but that is not true. It is something almost everyone should do. You can benefit, and so can your family, from having a solid plan in place.
If you are still unsure you need one, then ask yourself the following questions:
Do you have minor children?
Do you own a business?
Are you the main breadwinner in your family?
Do you manage your family finances?
Do you own anything of significant value?
Could you suffer an injury or illness that would affect your mental capacity?
If you answered yes to any of these questions, then you need an estate plan because it can help you put plans into place to manage all of these situations.
3 Basic Elements
While you may have many things as part of your estate plan, there are three basic elements most often found in a plan:
Will
Trust
Power of attorney
Will
A will is a legal document that states your wishes about the distribution of your assets. It may also include other pertinent information. It is essentially your directions to those you leave behind on what to do to finalize your life.
A legal will must:
Have your handwritten signature and date
Have the signatures of two witnesses
Be created by someone age 18 or older
Be created by someone of sound mind
Be created under free will
It is essential that you ensure your will is valid under California law in every aspect. If an heir suspects that you were under undue influence or someone tried to influence your will, then he or she could contest it. The court will then have to ensure it is valid, including that you were of sound mind at the time you created it.
You can make your will invalid by physically destroying it or creating a new will that states all previous wills are void. You also can make changes to a will by adding codicils.
At a minimum, your estate plan should contain a will. In some cases, this is the only document you need because it often will be enough to handle simple estate needs.
Trust
A trust is an agreement between a trustor, who is the person creating the trust; a trustee, who is the person agreeing to manage and oversee the assets in the trust; and a beneficiary, who will receive the assets in the trust. It can be revocable or irrevocable.
A revocable trust or living trust allows you to maintain control over the assets and make changes to the trust as you wish. An irrevocable trust does not permit changes unless you have the permission of the beneficiary. In addition, once you create it, the trustee takes over the management of the assets.
You can set rules for a trust, such as when to distribute the assets or how to distribute them. You may also make criteria for distribution that a beneficiary must meet.
You can use a trust for almost anything you wish. For example, you can create one for the care of your pet or to leave money to charity.
Power of Attorney
A power of attorney is a legal document giving the authority to another person to make decisions for you. Typically, they are for financial or healthcare decisions.
A healthcare POA is an advanced health care directive in California. You must have two witness signatures on this type of POA for it to be valid.
A financial POA allows someone to manage your finances and make financial decisions for you. You can make it broad, where the person has complete control; or limited, where you specify the exact decisions he or she can make and in what situations this can occur. You also need two witness signatures for this type of POA or you can have it notarized. Do note that if this POA will involve real estate, it must be notarized under California law.
For any POA, you need to be at least 18 years old to create it and you have to do so under your own free will. You also need the capacity to mentally create such a document under the law. Finally, when you make a POA, you must state that it will become effective only upon incapacity. If you do not, it becomes immediately effective.
What Happens if I Don't Have an Estate Plan?
If you do not have an estate plan when you die or become incapacitated, the court will take over and make decisions according to California law. Your San Jose estate planning lawyer will have little ability to influence the court even if he or she has knowledge of your wishes. You must create the proper legal documents to have the court observe your wishes.
After your death, the court follows succession laws. If you have a spouse, then your spouse will receive all of your assets. If you do not have a spouse, then your estate goes to your children. After that, it depends on your situation, but usually your estate transfers to your parents or siblings.
If you have minor children who do not have another parent, they could end up in foster care before the state decides with whom they should be placed. Your family may be unable to care for themselves because they will not get immediate access to your assets because the court will hold them until it completes probate.
If you become incapacitated, decisions about your care will fall to your spouse, children, parents or siblings. If you have no heirs, then it could complicate things even more. What Our Clients Say
Reviews & Testimonials
"Jonathan is honest and always has his client's best interests when making decisions"

Huber Fox is our family attorney. Jonathan is honest and always has his client's best interests when making decisions.

- Laurie G.

"Provide expert legal advice, in a timely fashion"

Jonathan Huber provided expert legal advice, in a timely fashion and guided us through the entire process with genuine concern and attention to detail. We'd highly recommend his services.

- K. Hernandez

"The staff demonstrated the highest standards of professionalism, with attention to detail"

Jonathan Huber and his staff demonstrated the highest standards of professionalism with attention to detail and consistently prompt turnaround.

- Chris S.

"Thank you all for your help & kindness"

On behalf of my late son and myself, I want to thank you all for your help & kindness during this terrible time.

- Former Client

"Jonathan Huber and his staff made it easy"

Jonathan Huber and his staff made it easy to get our trust set up through his office.

- Sunny O.

"Huber Fox, P.C. was very helpful"

Huber Fox, P.C. was very helpful in going through the probate court process

- Former Client

"Will work hard to ensure your or your family's needs are met"

I will always recommend Huber for any future family trusts and wills etc.

- Amber H.

"They were thorough, meticulous, honest, and reassuring"

Jonathan Huber and Benjamin Fox spent many exhausting hours on my case. They were thorough, meticulous, honest, and reassuring, and the result was… my case won! These men are like family to me now, I can call anytime!

- Former Client