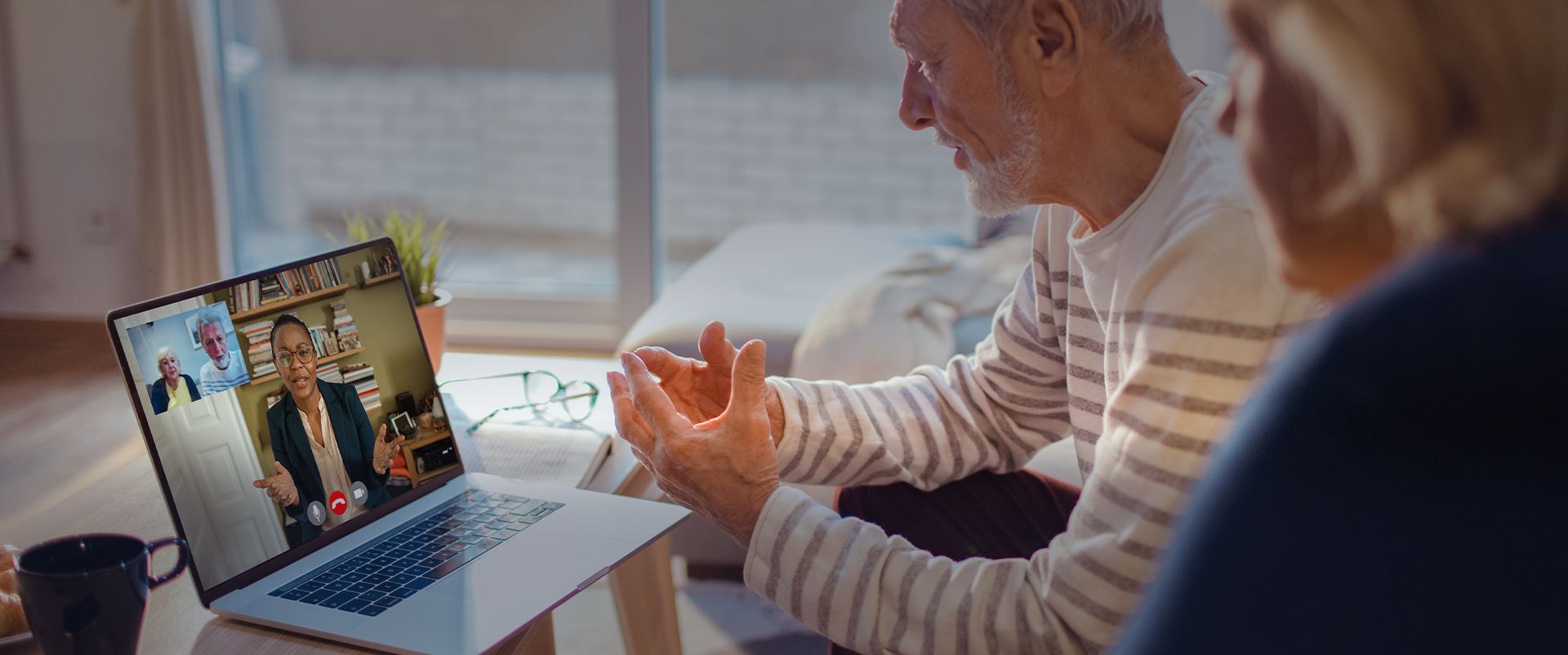 San Jose Elder Undue Influence Attorneys
Huber Fox Is Here For You
Contact Us Today!
San Jose Elder Undue Influence Attorneys
Elder Undue Influence Attorneys in San Jose
Defining and Detecting Undue Influence
California enforces a robust set of detailed elder abuse laws designed to prevent harm to California's elderly and most vulnerable residents. Unfortunately, many elders living in the San Jose, CA, area experience various forms of elder abuse, sometimes at the hands of their closest loved ones and caregivers. "Undue influence" is a legal term used to describe a situation in which one party uses their position of power or personal relationship to manipulate an elderly person for personal gain.
Legal Representation for Elders Hurt by Undue Influence in San Jose, CA
Undue influence can be very difficult to prove, and many elders victimized by undue influence experience protracted periods of abuse and sustain substantial losses before they or anyone else realizes what is happening to them. In addition, some people use undue influence to extract money, gifts, and other material gains from their victims, while others use undue influence to coerce their victims into making significant legal decisions that benefit them specifically, such as convincing or compelling their victims to make them a primary beneficiary of their estate.
Ultimately, elder abuse through undue influence can be difficult to identify and even more difficult to address when assessing the resulting damages and proving the defendant's liability. The attorneys at Huber Fox, P.C., understand how challenging this type of situation can be and how isolated the victim of undue influence may feel. They and their loved ones may not know how to recover losses sustained through undue influence, but an experienced San Jose elder abuse attorney can provide the guidance and support they need in this difficult time.
Why Do I Need a San Jose Elder Undue Influence Attorney?
Navigating any civil case can be difficult for innumerable reasons, but elder abuse cases are especially challenging in many ways. For example, a victim's close relatives will likely need to handle their loved one's legal affairs on their behalf, or beneficiaries may need to take legal action against the victim's personal representative for abuse of their position and fiduciary duties to the victim. Your case could involve many complex factors, and working with an experienced San Jose elder abuse attorney is the best method of addressing them as effectively as possible.
When you choose Huber Fox, P.C., to represent you in an elder abuse case pertaining to undue influence, we understand that you probably have lots of questions about how you can hold the defendant accountable. For example, proving undue influence has occurred could be a significant obstacle in your case. In addition, if you are speaking with a San Jose elder abuse attorney on behalf of a loved one victimized by undue influence, you may wonder how you can prove the defendant engaged in willful undue influence of the victim.
Huber Fox, P.C., has helped many past clients confidently navigate difficult cases thanks to our firm's unwavering commitment to client-focused legal counsel. We will take the time to learn as much as possible about your case. Then, we'll help you gather evidence and testimony from witnesses who may be able to assist in your case and ultimately help you reach the best possible outcome to the situation through effective leveraging of evidence and careful documentation of all claimable losses.
Commonly Reported Forms of Undue Influence
The term "undue influence" may seem vague, and some people may struggle to determine whether their loved ones' recent experiences were perhaps the result of undue influence. However, some of the most commonly cited issues resulting from undue influence include:
Agreeing to harmful, unnecessary, or excessively risky medical treatments. Caregivers must adhere to their patients' standards of care at all times, and any family members with the authority to make medical decisions on behalf of a senior relative must do so in good faith.
Coercing the victim into changing their will without their full understanding of the situation. Family members, caregivers, and other parties may all potentially make such attempts, and other family members should carefully review any recent changes to their loved one's estate plan to verify their legitimacy.
Threatening the victim to perform certain favors for the defendant. For example, they may bully the victim for money or other personal gains, and the victim may go along with the abuse out of fear of reprisal.
Convincing the victim to provide legal authority that the defendant abuses for personal gain, such as trustee status.
Securing authority to sell the victim's property without their full understanding.
Ultimately, undue influence may apply in any situation in which one party convinces an elder to engage in certain behaviors they otherwise would not do for the purpose of the convincing party's benefit.
How to File an Elder Abuse Suit in California
Elder abuse is a form of personal injury under California law. This means the victim has the right to seek full compensation for any economic damages they sustained due to the defendant's actions. In addition, they may also have grounds to seek pain and suffering compensation. To succeed with a personal injury case, the plaintiff must identify the defendant and prove they caused a measurable loss or actual harm through negligence or misconduct.
Many defendants accused of undue influence of an elder may attempt to claim they merely tried to persuade the victim of a specific viewpoint. There is nothing illegal or inherently wrong with expressing an opinion and trying to convince another person to agree with that opinion. However, influence becomes "undue" from a legal perspective as soon as one party's actions overtake the will of the other party.
If you believe you have grounds to pursue an undue influence lawsuit on behalf of an elderly loved one, a San Jose elder abuse attorney can provide the guidance and support you need to make clearer sense of your case and increase your chances of success in holding the defendant accountable for their misconduct.
Individuals facing a civil claim pertaining to elder abuse from the victim and their family are also likely to face criminal charges for their actions. Every state in the United States upholds strict laws pertaining to elder abuse, and California enforces strict penalties for those convicted of engaging in willful elder abuse of any kind. When undue influence has resulted in measurable harm to the victim, their San Jose elder undue influence attorney will be instrumental in holding the defendant accountable and securing compensation for damages.
Potential Compensation for an Undue Influence Suit in California
Many cases involving undue influence of an elder pertain to estate or trust administration. For example, the family of an unduly influenced elder may need to prove the defendant convinced the victim to alter their will or threatened them to increase their inheritance as a beneficiary. In addition, the family may need to prove the defendant engaged in a prolonged campaign of influencing and coercing the victim into doing what they wanted. The family would then need to prove the extent of the resulting harm from their actions.
When undue influence of an elder results in monetary losses of any kind to the victim and their family, the defendant faces responsibility for repaying these losses in addition to liquidated damages. Penalties for elder abuse can include fines, jail time, restitution to the victim, and responsibility for outstanding or liquidated damages to reflect the severity of the defendant's actions. The victim may have endured long-term terrorization and other harm from the defendant's actions, and a San Jose elder abuse attorney may be able to help their client secure compensation for pain and suffering in addition to their economic damages.
What to Expect From a San Jose Elder Abuse Attorney
Hiring an experienced attorney to represent you will dramatically increase your chances of success with any civil case. Holding a defendant accountable for undue influence will require proving the extent of their actions and the intentions behind them, gathering physical evidence, records, and witness statements to support the plaintiff's case, and proving the full scope of damages the defendant caused to the victim and their family.
If you choose the team at Huber Fox, P.C., to represent you in an elder abuse case pertaining to undue influence, we can help you explore all avenues of compensation available to you and your family and help you gather the evidence you will need to win your case. In addition, we can interview the members of your elderly loved one's care team and other relatives to help you determine the full scope of the situation and provide you with the best possible options for success with your case. What Our Clients Say
Reviews & Testimonials
"Jonathan is honest and always has his client's best interests when making decisions"

Huber Fox is our family attorney. Jonathan is honest and always has his client's best interests when making decisions.

- Laurie G.

"Provide expert legal advice, in a timely fashion"

Jonathan Huber provided expert legal advice, in a timely fashion and guided us through the entire process with genuine concern and attention to detail. We'd highly recommend his services.

- K. Hernandez

"The staff demonstrated the highest standards of professionalism, with attention to detail"

Jonathan Huber and his staff demonstrated the highest standards of professionalism with attention to detail and consistently prompt turnaround.

- Chris S.

"Thank you all for your help & kindness"

On behalf of my late son and myself, I want to thank you all for your help & kindness during this terrible time.

- Former Client

"Jonathan Huber and his staff made it easy"

Jonathan Huber and his staff made it easy to get our trust set up through his office.

- Sunny O.

"Huber Fox, P.C. was very helpful"

Huber Fox, P.C. was very helpful in going through the probate court process

- Former Client

"Will work hard to ensure your or your family's needs are met"

I will always recommend Huber for any future family trusts and wills etc.

- Amber H.

"They were thorough, meticulous, honest, and reassuring"

Jonathan Huber and Benjamin Fox spent many exhausting hours on my case. They were thorough, meticulous, honest, and reassuring, and the result was… my case won! These men are like family to me now, I can call anytime!

- Former Client