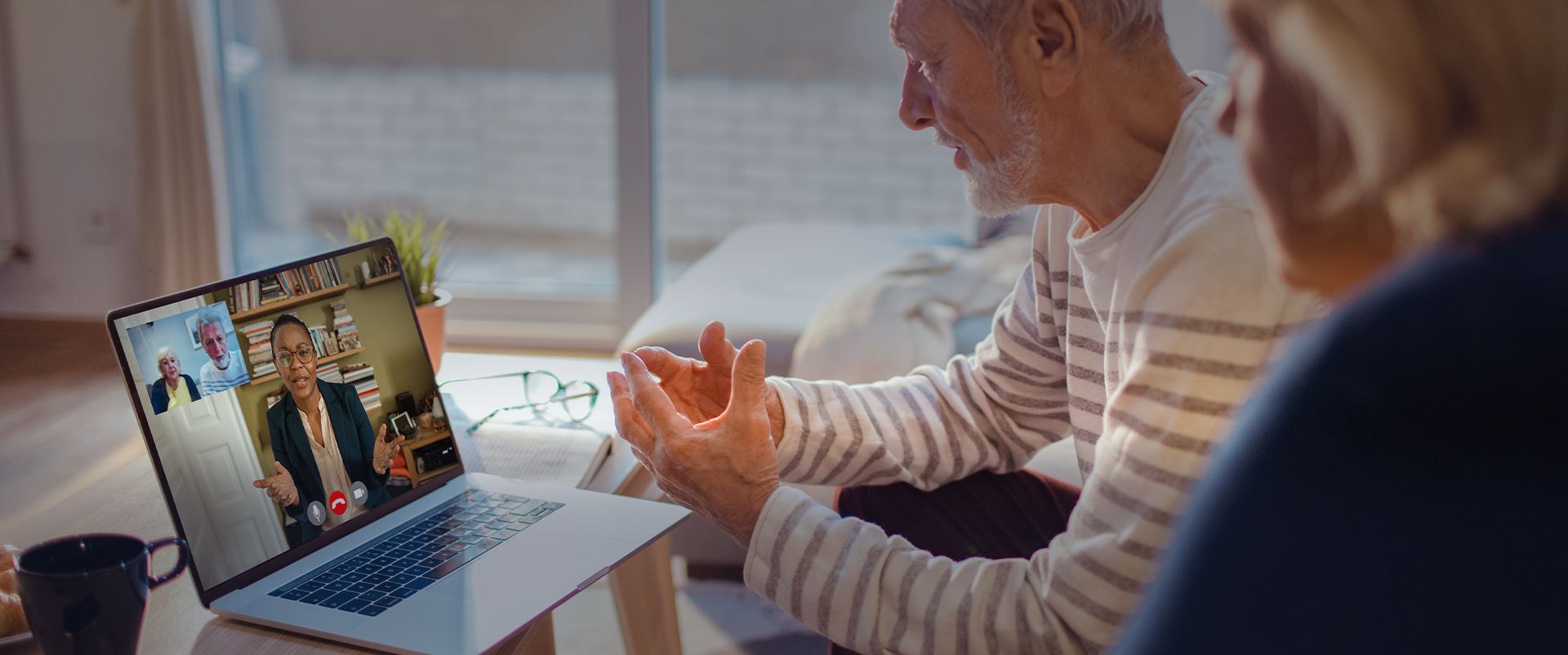 Revocable Living Trust
Huber Fox Is Here For You
Contact Us Today!
Sacramento | Elk Grove Revocable Living Trust Attorneys
Sacramento Revocable Trust Attorneys
There is a range of different tools you can use in your estate plan to achieve the goals you set and ensure you take care of your loved ones after your death. One such option is a living trust, which can be an ideal option if you wish to avoid probate and maintain your privacy because they do not become public record.
Avoiding probate, specifically in California, is often preferable due to the high costs of the process. By setting up your estate plan to bypass this process, you can save your heirs a significant amount of money and time.
In addition, it is possible in some situations to replace your will with a living trust, which can simplify your estate. However, our attorneys would need to assess your circumstances to ensure this would be ideal. In some cases, there may be a recommendation for a pour-over will that handles assets not covered by the trust.
Whatever your needs, a qualified Sacramento living trusts lawyer from Huber Law Group, A.P.C. can assist you with figuring out how you can properly use a living trust in your estate plan. We will work with you to design a plan that covers all of your assets and avoids the common issues in estate planning.
Our experience and dedication in the area of trusts and estates allow us to fully comprehend your situation to create the solutions you need to have peace of mind. If a living trust is the answer for you, then we help you with its creation and maintenance to ensure it does the intended job after your death.
Defining a Living Trust
To understand how a living trust works and how it can help you, you need to first know what it is. There are two important parts of this type of trust you must comprehend.
First, a trust is a legal relationship agreement. It involves three people:
The trustor or grantor
The trustee
The beneficiary
The trustor in this situation is you because you are the one creating the trust and putting your assets into it. The trustee is the person who manages the trust and oversees it until disbursement. The beneficiary is the person to whom you leave the assets in the trust.
Second, a living trust is revocable. This simply means that you can make changes to it after you create it. In addition, you will maintain the role of trustee during your lifetime. The person you choose as the trustee will only take over upon your death. This is an important detail because it means that you stay in control of the assets and can still use them or do whatever you like with them even though you have created a trust.
The opposite of a revocable trust is an irrevocable trust. Irrevocable trusts are set in stone and very difficult to change. Upon creation, you lose all access to the assets and all control over the trust. It is incredibly difficult to change this type of trust once you create it. Due to their strict and confining nature, irrevocable trusts are not as common as revocable trusts.
Our attorney will work with you to make sure a revocable living trust is the proper vehicle for your situation. You'll find that it is a common choice for people living in Sacramento, California, due to the many benefits it offers.
Benefits of a Living Trust
Some of the benefits of living trusts are:
Properly funded trusts will avoid the cost associated with probate. The legal fees associated with probate are provided for by California law and are based on the size of the estate. A relatively small estate with a gross value of $200,000, for example, will typically cost approximately $8500 to administer.
Trust assets can typically be distributed much more quickly than assets passing through probate. In general, the assets of a living trust can be distributed within six to eight months of the settlor's date of death, whereas a typical simple probate administration will take around a year to complete.
Trusts can be drafted to minimize or eliminate possible estate tax.
Trusts can be used to transfer control over one's assets if the settlor becomes unable to manage his or her own finances. This is a potentially useful tool that avoids the need for a court-supervised conservatorship.
Potential Disadvantages
Trusts, while potentially excellent estate planning tools, are not without their disadvantages, however. The initial cost of creating a trust is typically much higher than the cost of creating a Will, trusts tend to be difficult to fully understand, and trust administration is not court-supervised.
Whether a living trust is appropriate for a given situation is a question that should be discussed with a qualified estate planning attorney. What Our Clients Say
Reviews & Testimonials
"Jonathan is honest and always has his client's best interests when making decisions"

Huber Fox is our family attorney. Jonathan is honest and always has his client's best interests when making decisions.

- Laurie G.

"Provide expert legal advice, in a timely fashion"

Jonathan Huber provided expert legal advice, in a timely fashion and guided us through the entire process with genuine concern and attention to detail. We'd highly recommend his services.

- K. Hernandez

"The staff demonstrated the highest standards of professionalism, with attention to detail"

Jonathan Huber and his staff demonstrated the highest standards of professionalism with attention to detail and consistently prompt turnaround.

- Chris S.

"Thank you all for your help & kindness"

On behalf of my late son and myself, I want to thank you all for your help & kindness during this terrible time.

- Former Client

"Jonathan Huber and his staff made it easy"

Jonathan Huber and his staff made it easy to get our trust set up through his office.

- Sunny O.

"Huber Fox, P.C. was very helpful"

Huber Fox, P.C. was very helpful in going through the probate court process

- Former Client

"Will work hard to ensure your or your family's needs are met"

I will always recommend Huber for any future family trusts and wills etc.

- Amber H.

"They were thorough, meticulous, honest, and reassuring"

Jonathan Huber and Benjamin Fox spent many exhausting hours on my case. They were thorough, meticulous, honest, and reassuring, and the result was… my case won! These men are like family to me now, I can call anytime!

- Former Client