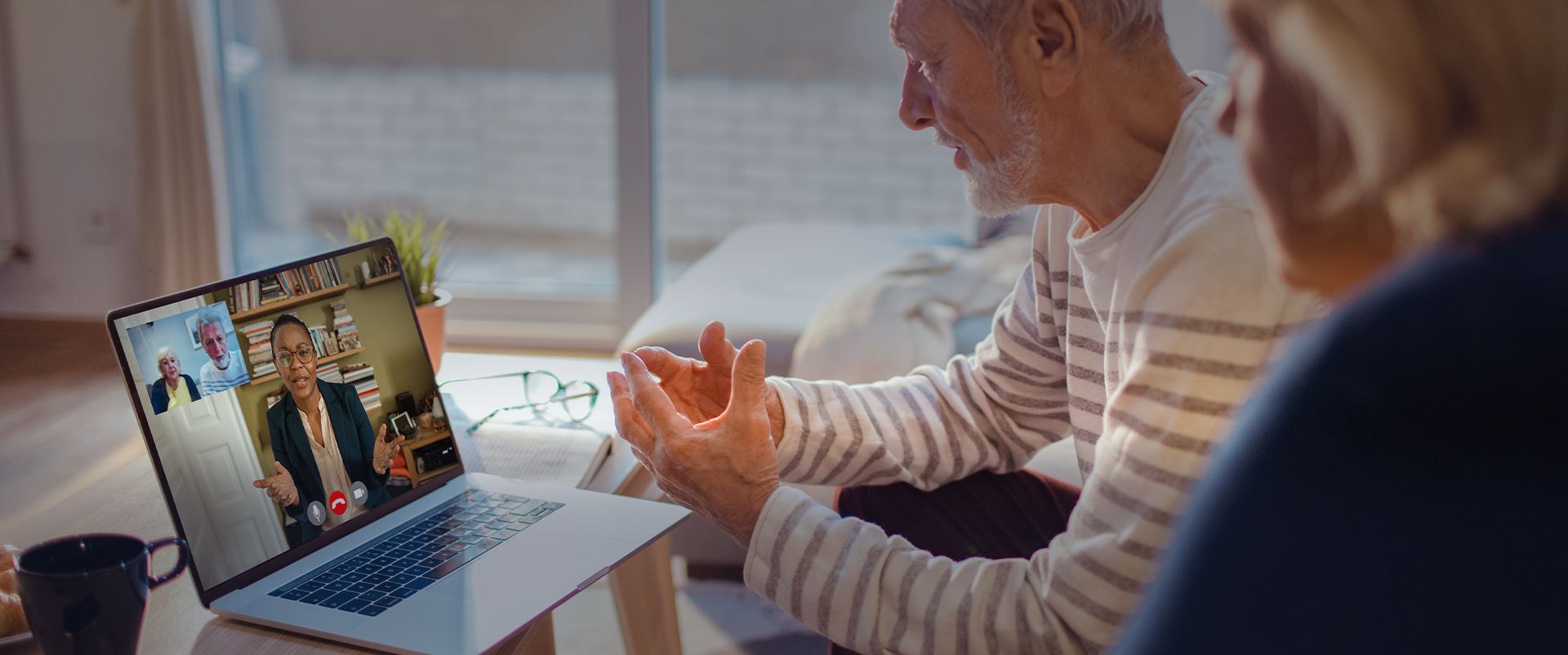 San Jose Will Codicils Changes Lawyer
Huber Fox Is Here For You
Contact Us Today!
San Jose Will Codicils & Changes Lawyer
Some people choose to create a will. This is a document that states a person's wishes and instructions for managing their assets and estate when they pass away. However, circumstances may change between the signing of the will and the death of the testator, or the person who created the will. Should you wish to amend or change your will, you will need to create a codicil.
A codicil modifies parts of your original will without changing the entire document. Codicils are not very common, as most people choose to rewrite their entire will. However, if you choose to amend only certain parts of your will, you will need a will codicil lawyer who can help. Our team at Huber Fox, P.C., can help you with any changes you wish to make to your will.
Why Write a Codicil?
Before computers became more prominent, codicils were a popular option for anyone looking to change their will. Rewriting the entire document can take time. However, a codicil allowed you to only rewrite certain parts of the will you wanted to change. It is much easier to rewrite your will today with the help of computers. If you wish to change large portions of your will, it may be easier to rewrite it entirely than proceed with a codicil.
However, codicils are still an effective means of making amendments to your will today. Through a codicil, you can:
Change the will's executor.
Update beneficiaries
Update guardian selection if you have children under 18.
Update your gifts to your beneficiaries.
If you only have small changes to make, you may want to consider creating a codicil.
How to Write a Codicil
It is crucial to write codicils properly and efficiently, as any mistakes could result in litigation. If you wish to write a codicil, there are a few points to keep in mind.
Wills go through a process called probate, which is the official proving of a will. Probate administration may occur if there is a dispute over something in the will, and this can include codicils as well. For example, if a portion of the will is simply crossed out or changed with handwritten notes, this can result in a dispute over the will's intention. Crossing out text and rewriting it can be confusing. Furthermore, it can render the will invalid if the court cannot determine your intention. Because doing this can make your intention hard to prove, estate attorneys do not recommend doing this.
To properly write a codicil, there are certain guidelines you will need to follow:
State that the document you are writing is a codicil. This is so your intentions are clear.
Include important information, such as your name, address, and date of writing the codicil. Also, include a statement proving you are sound of mind, meaning no one is forcing you to do this. This information helps the court understand what this codicil is applying to.
Describe which parts of your will you would like to change. For example, if you want to change the executor from your spouse to your daughter, include their full legal name, specify the dollar amounts or percentages, and describe what you are changing in as much detail as possible.
Include a statement that shows you are overruling what your will originally states. The statement should also explain that anything unaffected by the codicil remains valid.
You will need to sign your codicil according to California law, just like you did with your will. Then, keep your will and codicil in a safe, secure place.
Many individuals wonder if a codicil must be notarized to take effect. In California, you do not need a notarization. However, your codicil must be witnessed to be considered a valid document. Some codicils require two witnesses when signing, and the witnesses cannot be mentioned in the will. Should a problem arise, you may want to contact a wills, codicils, and changes lawyer. They can help you navigate your situation.
Can I Write a Codicil Myself?
While codicils can be written on your own, it is better to work with an estate planning lawyer. In doing so, they can help you with any questions you have along the way. They can also help you prevent mistakes and ensure your codicil is compliant with California's laws. Your lawyer can also point out any other changes you may need to make to meet your goals.
It may seem like a fine solution to download a codicil template online, but this is not the case. These templates may be based on other people's wills, and they may contain plans that are unavailable in San Jose. Because of this, it is better to hire an estate lawyer. They can walk you through the process and prevent any estate litigation from arising.
It is also recommended to have legal representation when submitting a codicil. While you can submit a codicil on your own, a lawyer can ensure your codicil is free of errors before submitting it.
Why Hire Estate Planning Attorneys?
Estate attorneys can prevent litigation from occurring. However, there are several other reasons to consider hiring a lawyer when creating a codicil.
When considering writing a codicil, estate attorneys can help with the following:
They can defend you in court if a legal dispute arises while also keeping your interests and rights in mind. They can also provide you with advice at any point of the legal process.
They can update your documents as needed while preventing any errors from going through.
They can use legal, personalized documents to fit your goals. Some documents, such as living trusts, can also avoid the probate process.
They can help explain your intention behind your codicil.
When you hire a lawyer, you lower the risk of your family running into legal trouble after your passing. A lawyer can ensure you have taken the right steps. They can also assist your family, should the need arise.
How Much Does a Codicil Cost?
While you can write your codicil, it is better to have the help of an estate planning attorney. Many wonder how much this help costs, and this depends on your attorney. Writing a codicil can cost less than $100, but you also need to account for your attorney's rates. For example, if your attorney charges $200 per hour for their services, you may have to pay up to $300 total to create a codicil and have it approved.
While the cost may seem daunting to some, it is worth it to have a lawyer's help when creating an important legal document.
Codicil Legal Disputes
Just like wills, codicils can be disputed in court. Should there be a problem with your codicil, your family may have to take legal action to ensure they receive their assets. There are several reasons why a codicil may be disputed:
Undue Influence: It is important for codicils to include a statement from the testator explaining that they were not pressured to do this. Nevertheless, there are cases where they were indeed pressured. This can be difficult to prove, but an experienced lawyer can evaluate your situation and determine how to move forward.
Forgery: If the codicil seems fraudulent, it can be contested in court. An estate lawyer must determine how the codicil was created. If it was created through fraudulent means, the codicil can be considered an invalid document.
Lack of Capacity: If the testator lacked the capacity to make their own decisions, it can reflect in their codicil, resulting in litigation. For example, a person with dementia may not make the same decisions if they did not have it. A codicil can be contested if there is suspicion of a lack of capacity.
Other Mistakes or Missed Requirements: If one of the requirements of a codicil was not met, this can be grounds for contesting the will. For example, if there was only one witness when signing the codicil instead of two, this can result in a dispute over the will's intention.
No matter the dispute, it is crucial to have an estate litigation lawyer if an issue over a codicil or will arises. They can evaluate the situation and determine how to proceed with the case. What Our Clients Say
Reviews & Testimonials
"Jonathan is honest and always has his client's best interests when making decisions"

Huber Fox is our family attorney. Jonathan is honest and always has his client's best interests when making decisions.

- Laurie G.

"Provide expert legal advice, in a timely fashion"

Jonathan Huber provided expert legal advice, in a timely fashion and guided us through the entire process with genuine concern and attention to detail. We'd highly recommend his services.

- K. Hernandez

"The staff demonstrated the highest standards of professionalism, with attention to detail"

Jonathan Huber and his staff demonstrated the highest standards of professionalism with attention to detail and consistently prompt turnaround.

- Chris S.

"Thank you all for your help & kindness"

On behalf of my late son and myself, I want to thank you all for your help & kindness during this terrible time.

- Former Client

"Jonathan Huber and his staff made it easy"

Jonathan Huber and his staff made it easy to get our trust set up through his office.

- Sunny O.

"Huber Fox, P.C. was very helpful"

Huber Fox, P.C. was very helpful in going through the probate court process

- Former Client

"Will work hard to ensure your or your family's needs are met"

I will always recommend Huber for any future family trusts and wills etc.

- Amber H.

"They were thorough, meticulous, honest, and reassuring"

Jonathan Huber and Benjamin Fox spent many exhausting hours on my case. They were thorough, meticulous, honest, and reassuring, and the result was… my case won! These men are like family to me now, I can call anytime!

- Former Client