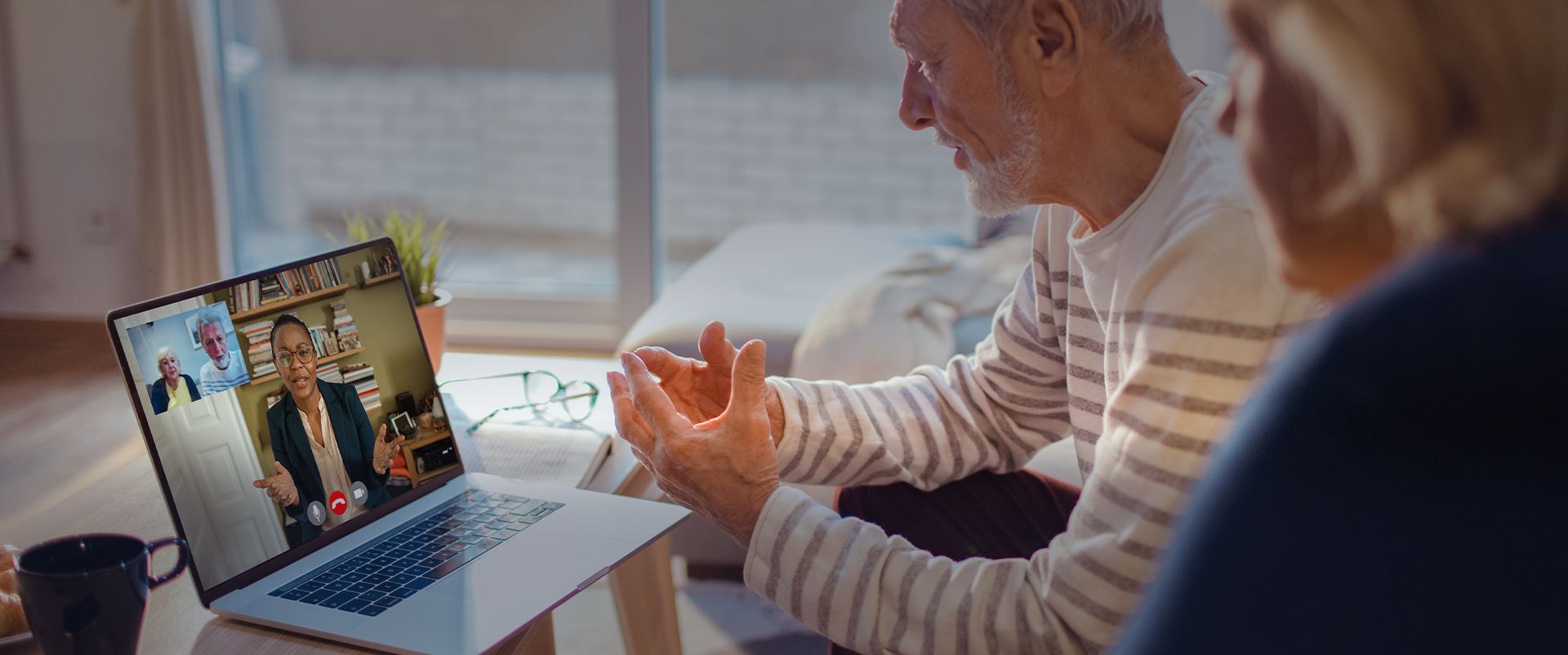 San Jose Trust Litigation Lawyers
Huber Fox Is Here For You
Contact Us Today!
San Jose Trust Litigation Attorneys
Losing a loved one can be devastating, and the process for managing the loved one's assets can be complex. Even if a plan is laid out beforehand, disputes can still arise. No matter if you are debating over real estate, a will, or a trust, it is crucial to have a litigation attorney by your side. Our team at Huber Fox, P.C., can make the litigation process easier and less stressful for you. If you are dealing with a trust dispute in San Jose, our team of trust attorneys can help.
What Is Trust Litigation?
When there are legal disputes over a trust between the beneficiary and trustee, or a third party, this is considered trust litigation. Litigation is the process of taking legal action against another party to resolve a dispute. A trust is an agreement that allows a trustee, or a third party, to keep and use assets on behalf of the beneficiary. The beneficiary is the person entitled to receive the assets. When the grantor, the one who owned the assets initially, passes away, the trustee is responsible for distributing the assets to the beneficiary.
Trust litigation can be a complicated process. Since the grantor has passed on, they will not be able to clear up the issue causing the litigation. Having the help of a trust litigation attorney can simplify the process. It can also ensure that you receive the assets you are entitled to.
Disputing a Trust
There are several reasons someone may contest a trust:
Undue Influence: The law provides a few definitions, which can cause confusion. In a general sense, undue influence occurs when one person forces another to act against their own free will. Undue influence is one of the most common reasons people pursue trust and estate litigation. This type of dispute is difficult to prove, which is why legal representation is crucial in this case.
Lack of Mental Capacity: Lack of mental capacity means that the grantor cannot effectively make legal decisions due to a condition that impacts their decision-making. For example, if the grantor suffered from dementia, they might not have sufficient mental capacity to understand the process of forming a trust. A trust lawyer can examine this case and determine how to move forward.
Mistakes: Simply put, if a mistake was made when forming a trust, it can lead to a dispute. For example, if a grantor did not give to a certain child because they thought the child was dead when in fact the child was alive, this is a mistake that will likely be litigated. Litigation attorneys can examine the trust and facts to determine how to proceed.
Forgery: If a trust was created fraudulently, it can be rendered invalid. If you believe the documents or signatures were forged, it is crucial to have a trust attorney on your side before filing a claim. This is because these cases are usually lengthy and difficult to navigate.
Probate and Estate Litigation
Litigation also applies to disputes over estates or wills, which are legal documents stating the testator's wishes when they pass. Probate involves the proving of a will, which does not apply to trust litigation. Should there be a dispute over a will, a probate litigation lawyer can examine your situation. They can determine if you have grounds for contesting it.
Wills are usually contested for the same reasons as trusts, such as undue influence, lack of mental capacity, and fraud. Wills can also be contested if it is believed the will was not properly executed. There are specific requirements for a will to be considered executed. If this fails to occur, the will may not be enforceable. However, if there is enough evidence to prove the testator's intention, this may be considered valid.
When someone dies, they may leave their estate to another party. Estates must pass through probate, which is where disputes can occur. If you believe a will is invalid, you may be able to contest the will with the help of an estate litigation lawyer.
Are Trusts and Wills the Same?
Many people believe wills and trusts are the same, but these are two different documents with different meanings and requirements. A will is a document that states who will receive the estate as well as the person in charge of the probate estate. Trusts are created to avoid probate. When the grantor passes away, the assets in the trust are managed and distributed based on those terms.
Any assets involved in a trust do not go through probate. However, if there are any additional assets the grantor did not specify in the trust, these may go through probate.
Litigation Attorneys
Many people usually think of litigators and attorneys as being all the same type of attorney. While there are similarities between the two, they are not the same.
A non-litigation lawyer offers legal advice to their clients and may represent them in court, but is typically not prepared to take a matter to trial and investigate a matter through subpoenas and discovery. A litigator is a type of lawyer who handles disputed civil and probate cases with the experience to fully investigate a matter and take it to trial, if necessary. Litigators can represent either a plaintiff or a defendant. While not all their cases end up in trial, they are prepared to argue cases regarding settlements, trials, trusts, and more. Litigators spend most of their time in court and disputing against other parties and attorney compared to non-litigation attorneys, but they do not always work in the courtroom.
If you are in the process of trust, estate, or probate litigation, it is imperative you hire a litigation attorney. They can work with you and make the process simpler. What Our Clients Say
Reviews & Testimonials
"Jonathan is honest and always has his client's best interests when making decisions"

Huber Fox is our family attorney. Jonathan is honest and always has his client's best interests when making decisions.

- Laurie G.

"Provide expert legal advice, in a timely fashion"

Jonathan Huber provided expert legal advice, in a timely fashion and guided us through the entire process with genuine concern and attention to detail. We'd highly recommend his services.

- K. Hernandez

"The staff demonstrated the highest standards of professionalism, with attention to detail"

Jonathan Huber and his staff demonstrated the highest standards of professionalism with attention to detail and consistently prompt turnaround.

- Chris S.

"Thank you all for your help & kindness"

On behalf of my late son and myself, I want to thank you all for your help & kindness during this terrible time.

- Former Client

"Jonathan Huber and his staff made it easy"

Jonathan Huber and his staff made it easy to get our trust set up through his office.

- Sunny O.

"Huber Fox, P.C. was very helpful"

Huber Fox, P.C. was very helpful in going through the probate court process

- Former Client

"Will work hard to ensure your or your family's needs are met"

I will always recommend Huber for any future family trusts and wills etc.

- Amber H.

"They were thorough, meticulous, honest, and reassuring"

Jonathan Huber and Benjamin Fox spent many exhausting hours on my case. They were thorough, meticulous, honest, and reassuring, and the result was… my case won! These men are like family to me now, I can call anytime!

- Former Client