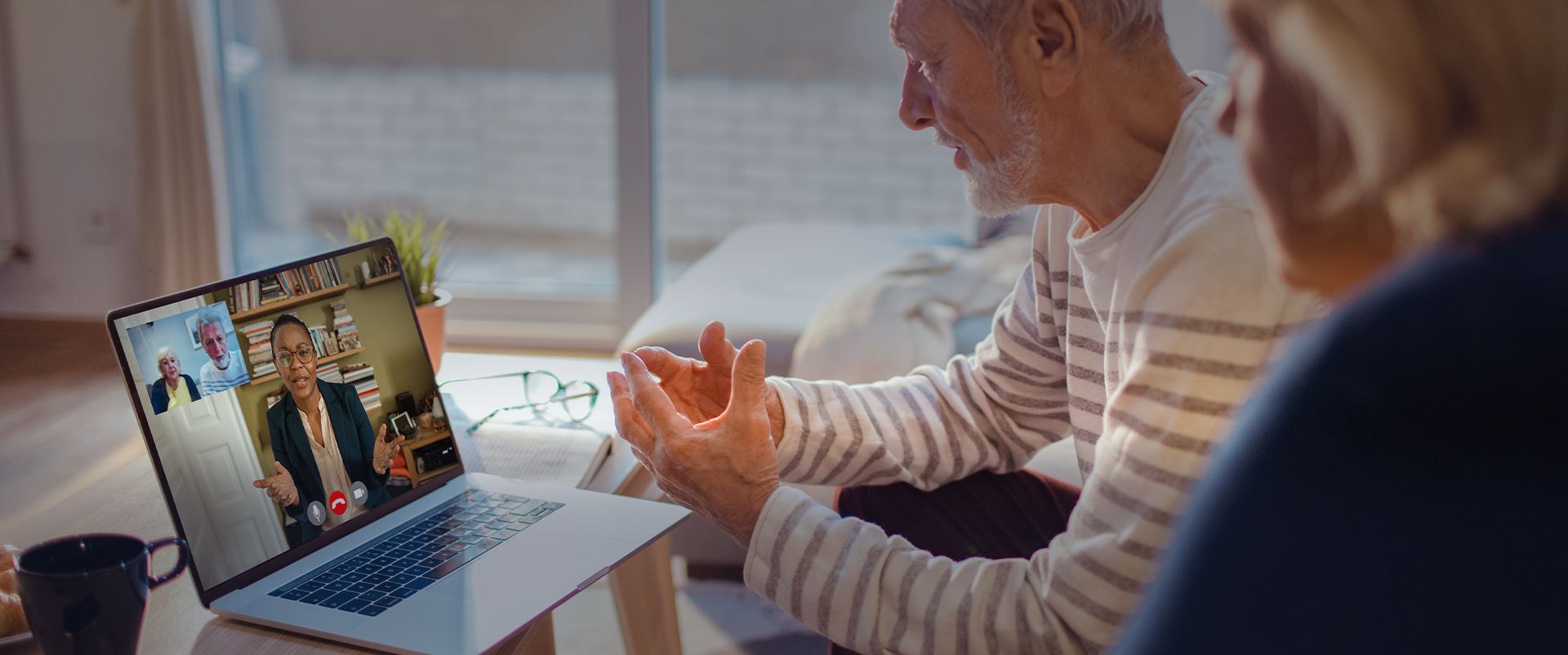 San Jose Removal Of A Trustee Attorneys
Huber Fox Is Here For You
Contact Us Today!
San Jose Removal of a Trustee Attorneys
GROUNDS FOR TRUSTEE REMOVAL
When you create an estate plan, you put a great deal of time, effort, and emotion into forming one that makes you feel comfortable. This also means that you put a great deal of trust in your assigned fiduciary. It is their job to follow your wishes, execute your estate plan, and administer your property the way you desire. Unfortunately, sometimes trustees breach their legal duties. If your trustee is not following their assigned role and is engaging in negligent behavior in San Jose, California, our team at Huber Fox, P.C., can work with you to have them removed from your trust.
Trustee Removal Attorneys: Huber Fox, P.C.
Here at Huber Fox, P.C., we understand just how important it is to have your trust handled properly. That's why we offer a variety of legal services, including trustee removal, to help clients form estate plans that give them peace of mind for their futures. With the help of our estate planning, trust, and probate law specialists, our team can work with you to find a solution that works best for your unique circumstances. If you are dealing with trustee issues in San Jose, do not wait to see how our experienced estate planning attorneys can help you today.
What Is a Trustee?
A trustee, also known as a fiduciary, is an individual assigned to handle the administration of a trust. The assigned trustee acts like a legal custodian for the assets or property within the trust until it is time to be distributed to the beneficiaries. Their main duty is to follow your wishes as detailed in the trust. If this does not happen or your trustee acts against their legal responsibilities, you can then have them removed.
The legal responsibilities of a trustee include:
Trust Administration: One of the main duties of your trustee is to administer your trust to the listed beneficiaries at the right time.
Keep Accurate Records: A trustee must keep all important documentation pertaining to the assets within the trust as well as handle taxes properly.
Invest When Needed: A trustee may responsibly invest assets if it is a form of preservation or if they are expected to grow at a reasonable rate with minimal risk.
Loyalty to Beneficiaries: It is the job of the trustee to set aside their own interests and always keep the best interests of the beneficiaries in mind. They must remain loyal and truthful to their beneficiaries and show no favoritism or conflicts of interest.
No Comingling of Assets: A trustee cannot allow their own property and the property within the trust to become intertwined or "comingled."
Protect and Preserve: It is the duty of the assigned trustee to manage, protect, and preserve the assets within a trust to the best of their ability.
When Can a Trustee Be Removed in California?
When a trustee is assigned, they are given the legal duty of caring for the trust. If they breach this legal duty, they can not only be removed, but they can also face potential legal consequences. Some of the circumstances that may grant grounds for the removal of a trustee include:
Comingling of their own property and property within the trust.
Failure to administer a trust in accordance with the terms established by the creator.
Engaging in self-dealing.
The trustee is not acting with the trust's best interests in mind (including misappropriation of funds or mismanaging assets).
The trustee violated one or more of their fiduciary duties, as detailed by California law.
The trustee became incapacitated in some way and needs to be replaced.
A trustee and the beneficiaries, or the trust itself, have a conflict of interest.
How to Remove a Trustee in California
To remove an assigned trustee in California, you will have to work with an attorney to file a petition for fiduciary removal. In this petition, you will have to detail information about your trust, your relationship to it (whether you are a creator or beneficiary), and why you believe your trustee should be removed from their position. Once your petition has been accepted, you will have to prove to a judge that a legal breach of duty took place. This could include proving the comingling of assets, self-dealing, mismanaging assets purposefully, and more. Once you have proven that your trustee has failed to comply with their legal responsibilities, you should be able to remove and replace them.
How Can a Trustee Removal Lawyer Help?
Trusts are legally binding "relationships" that transfer ownership of assets to a trustee for protection until it is time for them to be distributed to beneficiaries. When a trustee neglects their legal responsibilities, the situation can become complex quickly. That is why having an experienced estate planning attorney who specializes in trusts can help you greatly.
Our team of attorneys knows the legal duties of your trustee and what is expected of them, which allows us to easily identify when things are not right. Because of this, we can help you determine the legal ways in which your trustee is breaching their duties and help you file a petition to get them removed from their position. We can also assist you in gathering the evidence you need to prove that negligent behavior occurred. If you suffered losses or damages because of the actions of your trustee, our team may also be able to help you file for the compensation that you rightfully deserve. What Our Clients Say
Reviews & Testimonials
"Jonathan is honest and always has his client's best interests when making decisions"

Huber Fox is our family attorney. Jonathan is honest and always has his client's best interests when making decisions.

- Laurie G.

"Provide expert legal advice, in a timely fashion"

Jonathan Huber provided expert legal advice, in a timely fashion and guided us through the entire process with genuine concern and attention to detail. We'd highly recommend his services.

- K. Hernandez

"The staff demonstrated the highest standards of professionalism, with attention to detail"

Jonathan Huber and his staff demonstrated the highest standards of professionalism with attention to detail and consistently prompt turnaround.

- Chris S.

"Thank you all for your help & kindness"

On behalf of my late son and myself, I want to thank you all for your help & kindness during this terrible time.

- Former Client

"Jonathan Huber and his staff made it easy"

Jonathan Huber and his staff made it easy to get our trust set up through his office.

- Sunny O.

"Huber Fox, P.C. was very helpful"

Huber Fox, P.C. was very helpful in going through the probate court process

- Former Client

"Will work hard to ensure your or your family's needs are met"

I will always recommend Huber for any future family trusts and wills etc.

- Amber H.

"They were thorough, meticulous, honest, and reassuring"

Jonathan Huber and Benjamin Fox spent many exhausting hours on my case. They were thorough, meticulous, honest, and reassuring, and the result was… my case won! These men are like family to me now, I can call anytime!

- Former Client