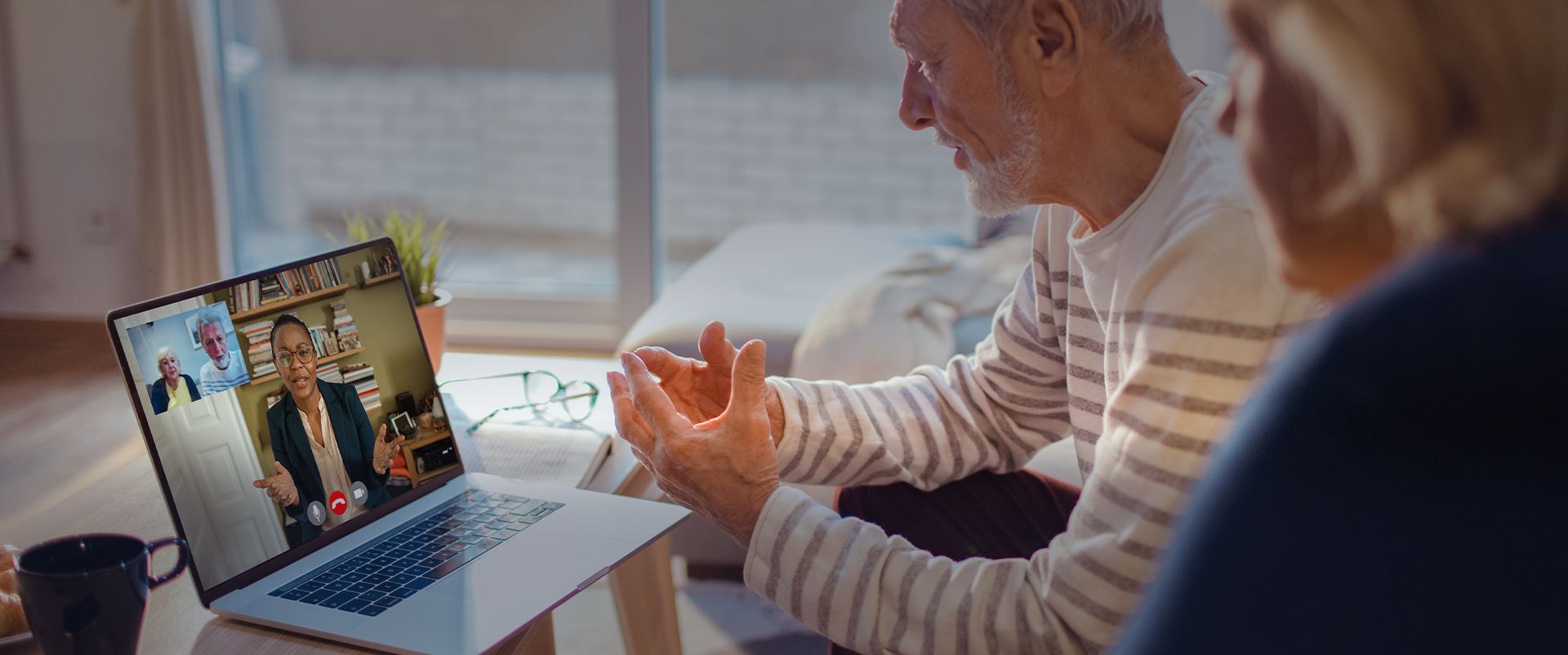 San Jose Irrevocable Trust Attorneys
Huber Fox Is Here For You
Contact Us Today!
San Jose Irrevocable Trust Attorneys
Transfer Assets While Minimizing Taxes
Establishing an irrevocable trust for your loved ones is a sound way to financially protect your dependents once you are gone. You can use an irrevocable trust to move assets into a protected state that holds them for distribution to your heirs and other beneficiaries. An irrevocable trust also shields assets from creditors (yours and those of beneficiaries) while lowering estate tax costs that could potentially wipe out your estate, leaving your beneficiaries with nothing.
If you are in the San Jose area, Huber Fox, P.C. has a team of top irrevocable trust attorneys who can help you plan for the future with a comprehensive estate plan that will keep your assets safe and out of probate. As the grantor of your estate, you can count on our years of experience in estate administration and litigation. We can assist you and your beneficiaries before and after the creation of your irrevocable trust to ensure your assets are properly protected and your final wishes are honored once your trust goes into effect. Our team makes sure you understand each step of the estate planning process and guides your decisions based on a thorough assessment of your assets.
Top Irrevocable Trust Attorneys in San Jose, California
When you need assistance establishing an irrevocable trust, you can count on our team of expert attorneys to provide the necessary strategy to help you achieve your desired estate planning goals. Our legal staff is dedicated to developing satisfactory solutions to even the most complex estate matters.
Estate planning requires a sophisticated approach tailored to the needs of the grantor based on the value of their estate and the desired results for the grantor's designated beneficiaries. At Huber Fox, P.C., we are prepared to partner with our clients to create estate plans that serve the best interest of grantors and their beneficiaries.
How Is an Irrevocable Trust Different From Other Types of Trusts?
There are many different types of trusts available to allow grantors to reach a plethora of financial goals in the estate planning process. An irrevocable trust differs from other types of trusts because it cannot be revoked by the grantor once it has been created, and it goes into effect once the grantor has died.
When a grantor creates an irrevocable trust, they relinquish all ownership over the assets listed to the beneficiaries, and they transfer ownership over to the trust itself. Trusts are the legal entity that dictates the terms of how assets are distributed upon the creator's death or incapacitation. Irrevocable trusts are designed to allow grantors to lower the taxable estate expenses and maximize the number of assets to be given to heirs, beneficiaries, and charities.
How Much Does It Cost to Set up an Irrevocable Trust in California With an Attorney?
The costs associated with irrevocable trusts vary in California. When you have a very modest estate and little to no legal issues, an irrevocable trust can cost as little as $1,000 to create with the help of an estate attorney. In cases where an estate is substantial and involves high-value properties and other assets, costs for an irrevocable trust can be several thousand dollars.
No matter the cost, it is necessary to have a skilled attorney assist you in estate planning to ensure you understand your rights as a grantor and what options you have to create a trust suitable to your financial planning goals. Furthermore, an experienced estate attorney can advise you on how to structure your trust to the advantage of your loved ones.
The Benefit of Having a Trust Attorney
The greatest benefit of having a trust attorney is knowing that your long-term plans are being advised by a professional who has in-depth knowledge of the law and the capacity to help uphold the terms of your trust if your beneficiaries need assistance settling disputes in probate. An estate attorney can also help you avoid making costly missteps in the drafting of your irrevocable trust, saving all involved parties time, money, and effort in the future. Lastly, a trust attorney guarantees you have a qualified advocate who can represent your estate with a full understanding of your final wishes.
Are There Disadvantages to Irrevocable Trusts?
The primary drawback of an irrevocable trust is that it cannot be modified. Once an irrevocable trust is created, there is no opportunity for the grantor to change the terms. A grantor transfers ownership of assets to the trust during creation, and once the process is complete, the grantor no longer has control over those assets.
The terms of an irrevocable trust are fixed. Therefore, you need to have a sound understanding of what that means before you hand over your hard-earned valuables. Additionally, you will want to carefully consider your choice of trustees and beneficiaries and make an informed decision before details are finalized.
How Long Can an Irrevocable Trust Last in California?
In California, trusts are not allowed to exist forever. Initially, there was a rule known as the "Rule Against Perpetuities" that stated a trust will expire 21 years after the death of the final potential beneficiary who was alive at the time of creation or within 90 years of the trust's creation. California has simplified the rule by creating the "Uniform Statutory Rule Against Perpetuities," allowing trusts to last a maximum of 90 years. What Our Clients Say
Reviews & Testimonials
"Jonathan is honest and always has his client's best interests when making decisions"

Huber Fox is our family attorney. Jonathan is honest and always has his client's best interests when making decisions.

- Laurie G.

"Provide expert legal advice, in a timely fashion"

Jonathan Huber provided expert legal advice, in a timely fashion and guided us through the entire process with genuine concern and attention to detail. We'd highly recommend his services.

- K. Hernandez

"The staff demonstrated the highest standards of professionalism, with attention to detail"

Jonathan Huber and his staff demonstrated the highest standards of professionalism with attention to detail and consistently prompt turnaround.

- Chris S.

"Thank you all for your help & kindness"

On behalf of my late son and myself, I want to thank you all for your help & kindness during this terrible time.

- Former Client

"Jonathan Huber and his staff made it easy"

Jonathan Huber and his staff made it easy to get our trust set up through his office.

- Sunny O.

"Huber Fox, P.C. was very helpful"

Huber Fox, P.C. was very helpful in going through the probate court process

- Former Client

"Will work hard to ensure your or your family's needs are met"

I will always recommend Huber for any future family trusts and wills etc.

- Amber H.

"They were thorough, meticulous, honest, and reassuring"

Jonathan Huber and Benjamin Fox spent many exhausting hours on my case. They were thorough, meticulous, honest, and reassuring, and the result was… my case won! These men are like family to me now, I can call anytime!

- Former Client