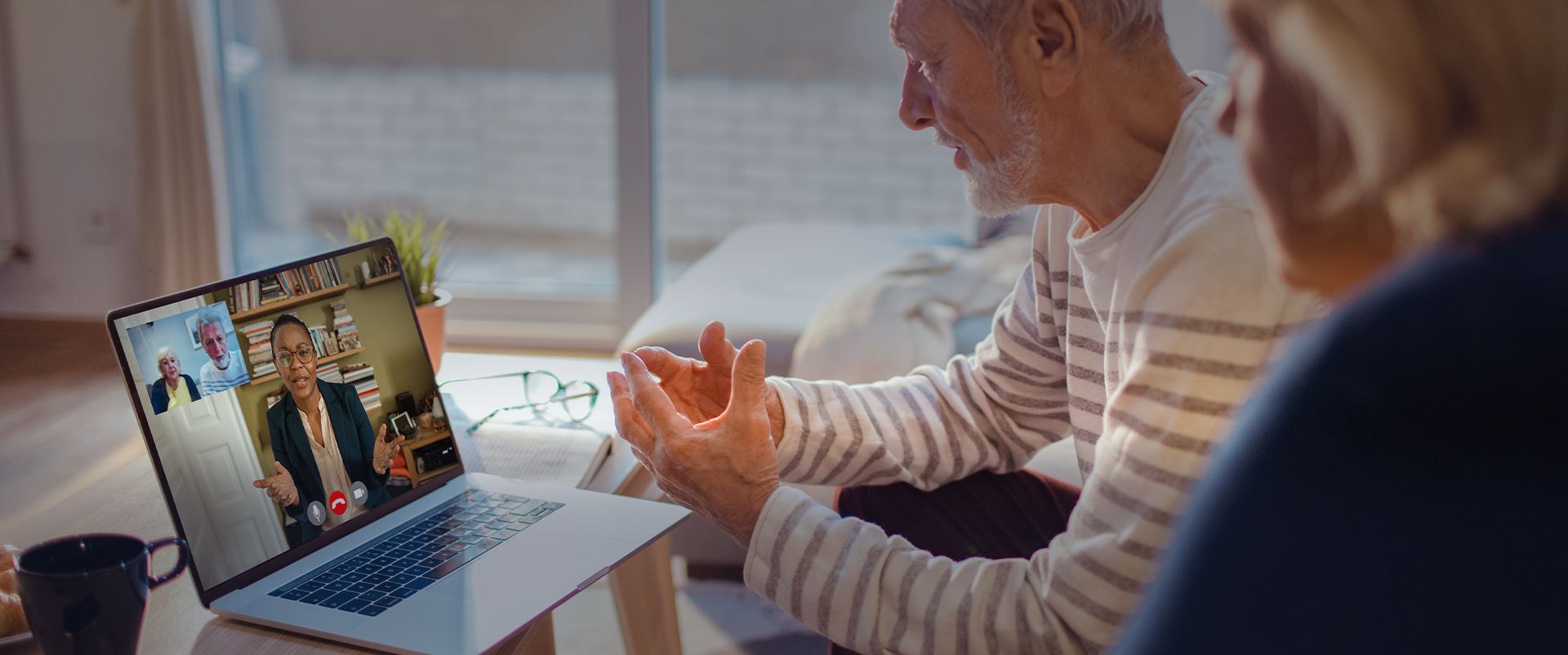 San Jose Financial Elder Abuse Lawyers
Huber Fox Is Here For You
Contact Us Today!
San Jose Financial Elder Abuse Attorneys
Elderly residents of California rely on their families and close friends to assist them in their later years, and this applies to financial matters as well. Unfortunately, some family members and caregivers of elderly individuals exploit these positions of power for personal gain. Financial elder abuse can be tremendously damaging. It can be very difficult for the victim and their close loved ones to recognize what is happening until extensive damage has already been done.
Legal Counsel for Victims of Financial Elder Abuse in San Jose, CA
Many elders struggle with modern payment mechanisms and digital accounting, which unfortunately leaves them vulnerable to exploitation from those closest to them. For example, they could trust a family member with their online banking details to pay their monthly bills, only to later discover the person they trusted was stealing from their account.
Financial elder abuse can take many forms, cause tremendous economic losses to the victim and their family, and generate tremendous frustration and uncertainty for those affected. The team at Huber Fox, P.C., can provide the compassionate and responsive legal counsel your family needs in this difficult time.
Whether you need legal counsel for yourself or an elderly loved one affected by financial elder abuse in the San Jose, CA, area, the right attorney can make a tremendous difference in the quality of your final recovery.
Why You Need a San Jose Elder Abuse Attorney
Attempting to handle any civil claim without legal counsel is very risky and challenging. You may not be able to meet the unique demands of your case or address unexpected procedural issues that might arise with the court. Additionally, elder abuse of any kind is illegal in California, and the defendant responsible for taking advantage of you or your elderly relative likely faces several criminal charges from the state in addition to your family's civil claim for damages.
Navigating the complexities of your case will be much easier with the help of an experienced attorney. Your legal team can manage your claim proceedings on your behalf so your family can focus on recovery. Huber Fox, P.C., takes a client-focused approach to legal counsel in every elder abuse case we accept. We'll carefully review the situation you experienced and help you calculate the damages you can potentially secure from the defendant.
Ultimately, you significantly increase your chances of success with a personal injury claim when you have legal representation you can trust. You are also more likely to maximize your final case award. Huber Fox, P.C., aims to help every client we represent recover as fully as possible after experiencing financial exploitation of any kind.
Commonly Reported Forms of Financial Elder Abuse in California
Financial elder abuse can occur in many ways. Unfortunately, those who commit these offenses often use deceptive tactics to hide their activities. As a result, victims may need to prepare for extensive financial research to accurately determine the breadth and scope of the defendant's actions.
Theft of trust. If an individual is appointed as a trustee and abuses this position for personal gain, this is a serious breach of fiduciary duty. They are likely to face civil liability for the victim's damages, along with criminal charges filed by the state. The beneficiaries of the trust would also have grounds to pursue claims for breach of fiduciary duty, and if the defendant engaged in any fraud, they are likely to face prosecution.
Identity theft. Sometimes, relatives or caregivers will use their elderly relatives' personal information to apply for credit cards, loans, and other forms of financing. They may also gain unauthorized access to their banking information and siphon funds without permission.
Manipulation of the estate. A relative or other beneficiary can exercise undue influence over an elderly person, coercing them into granting a larger inheritance after death. Interfering with beneficiary rights is illegal in California and may seem difficult to prove. However, an experienced San Jose elder abuse attorney can be a critical asset capable of helping you succeed with your case.
Other breaches of fiduciary duty. When an elderly person has a personal representative, such as a power of attorney or executor, their trusted representative must fulfill their fiduciary duties. While many are compensated for their services in this capacity, some take advantage of their situations in various ways. For example, they may send the elderly person to a care center that does not meet their predefined standards to pay less in nursing costs, pocketing the difference. When you suspect anyone has breached their fiduciary duty to your elderly loved one, you must seek legal counsel promptly to address this problem.
Ultimately, financial elder abuse takes many forms. This behavior can continue undetected for a long time, only for the victim and their family to suddenly recognize the depth of their loss. Some victims could be left unable to afford their health care costs; others may not be able to meet other financial obligations due to the financial exploitation they have experienced.
Damages and Compensation for Financial Elder Abuse in California
Whenever one party causes an economic loss or physical injury to another party, the incident qualifies as a personal injury. Elder abuse is a form of personal injury, but due to the inherently heinous nature of this kind of offense, the defendant will likely face criminal and civil penalties.
Taking advantage of an elderly person in a vulnerable medical state, unduly influencing an elder struggling with memory or cognitive decline, or exploiting any elder for personal gain is a crime in California. While the state may press charges against an individual who has committed some form of financial abuse of an elder, a San Jose elder abuse attorney can assist you and your family in recovering your damages.
A civil claim against the defendant can potentially help you recover the total amount of economic damages the defendant caused. Whether they stole from the victim's estate, attempted to enrich themselves through fraud in estate administration, or engaged in any other form of financial elder abuse, they will be responsible for repaying all economic losses caused to the plaintiff. Additionally, elder abuse will incur criminal penalties in California. The severity of the defendant's penalty typically depends on their criminal record, the scope and severity of the financial abuse they committed, and the extent of the damage experienced by the plaintiff.
Beyond economic losses typically easy to prove, a plaintiff in a financial elder abuse case may also claim compensation for non-economic damages. For example, if the defendant's actions resulted in physical pain, emotional distress, and psychological trauma, the plaintiff could seek compensation for their experience. Again, your San Jose financial elder abuse attorney can assist you in determining a suitable figure for the non-economic damages to include in your claim.
The judge handling your case may also award punitive damages from the defendant to reflect the morally reprehensible nature of their actions. Judges have broad discretion regarding punitive or exemplary damages in civil claims. Additionally, the state's judge handling the criminal case could include restitution in the defendant's sentence. Your San Jose elder abuse attorney can help you fully understand all the various channels of recovery that may be open to you and your family after your loved one has experienced financial elder abuse. What Our Clients Say
Reviews & Testimonials
"Jonathan is honest and always has his client's best interests when making decisions"

Huber Fox is our family attorney. Jonathan is honest and always has his client's best interests when making decisions.

- Laurie G.

"Provide expert legal advice, in a timely fashion"

Jonathan Huber provided expert legal advice, in a timely fashion and guided us through the entire process with genuine concern and attention to detail. We'd highly recommend his services.

- K. Hernandez

"The staff demonstrated the highest standards of professionalism, with attention to detail"

Jonathan Huber and his staff demonstrated the highest standards of professionalism with attention to detail and consistently prompt turnaround.

- Chris S.

"Thank you all for your help & kindness"

On behalf of my late son and myself, I want to thank you all for your help & kindness during this terrible time.

- Former Client

"Jonathan Huber and his staff made it easy"

Jonathan Huber and his staff made it easy to get our trust set up through his office.

- Sunny O.

"Huber Fox, P.C. was very helpful"

Huber Fox, P.C. was very helpful in going through the probate court process

- Former Client

"Will work hard to ensure your or your family's needs are met"

I will always recommend Huber for any future family trusts and wills etc.

- Amber H.

"They were thorough, meticulous, honest, and reassuring"

Jonathan Huber and Benjamin Fox spent many exhausting hours on my case. They were thorough, meticulous, honest, and reassuring, and the result was… my case won! These men are like family to me now, I can call anytime!

- Former Client