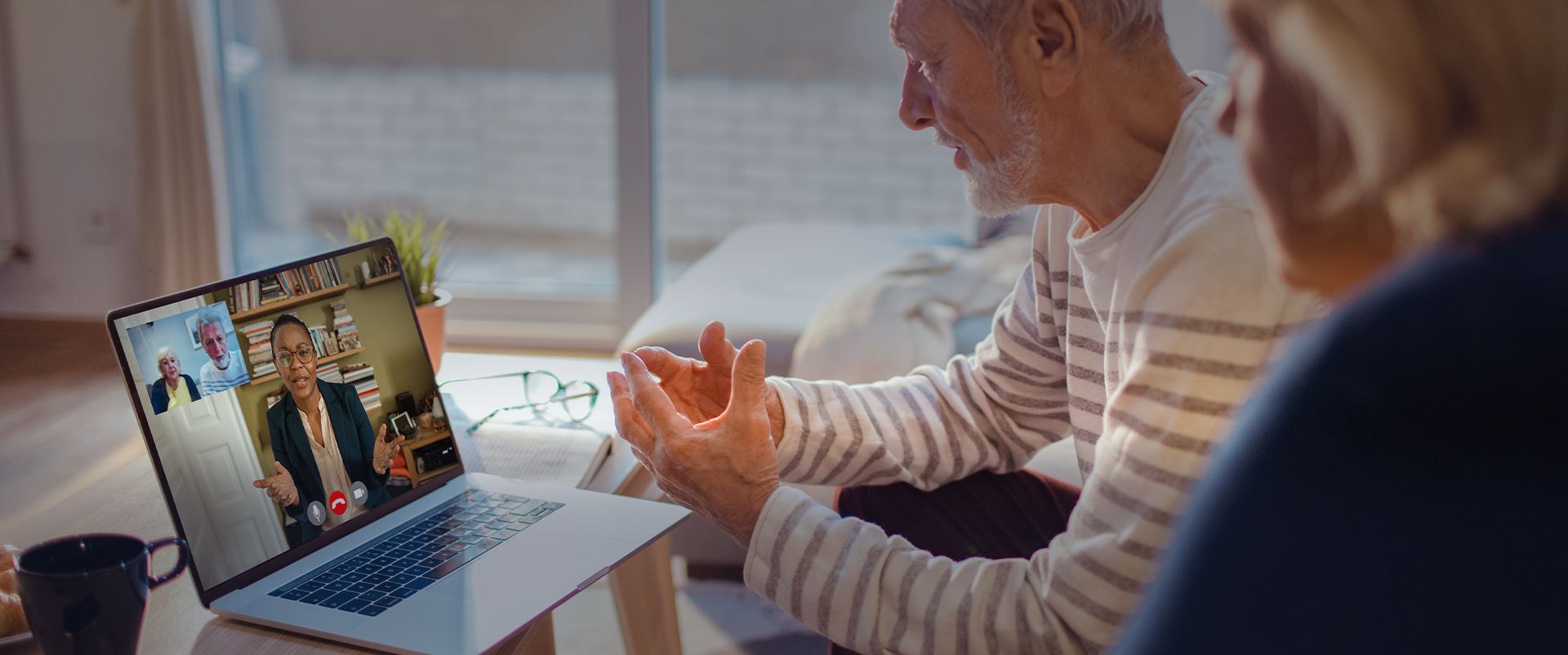 Estate Planning
Huber Fox Is Here For You
Contact Us Today!
Sacramento Estate Planning Attorneys
Estate Planning
While it may be difficult to think about making end-of-life plans, forming an estate is a good way to ensure your last wishes are faithfully carried out after your death. Estate planning is a section of law pertaining to the transfer of ownership of property after a person's death. The legal process behind estate planning exists to ensure the legal and orderly transfer of assets and properties to beneficiaries of an estate.
When an individual dies, the legal document they have in place informs their closest relatives and/or personal representatives what to do about the deceased's property. If you want certain loved ones to receive certain possessions, your estate can outline these stipulations. If you want a specific individual to be in charge of supervising your estate after your death, you can name them within your estate plan. There are many facets of estate planning, and a Sacramento, CA estate planning attorney can help you understand the process and formulate a legally sound estate plan of your own.
Why Work With Huber Fox, PC?
Ultimately, there is no exact set of requirements for an estate plan in California. Simply put, the more detailed and thorough your estate plan is, the less room there will be for dispute amongst your loved ones and beneficiaries over the contents of the estate plan. Your Sacramento, CA estate attorney can help you draft an estate plan that clearly outlines your wishes and intentions. As a general guideline, an estate plan should include:
A will or trust. Your will can contain the steps you want your loved ones to take following your death when it comes to handling your property and assets. For example, your will can designate who will assume ownership of your home, vehicles, personal effects, heirlooms, and other pieces of physical property. A trust transfers ownership rights over your property while you are still alive into a trust, which will be in the control of a trustee who has the authority to act on your behalf concerning your assets and property after your death.
Durable power of attorney designation. Your estate plan should include your choice of a personal representative in the event you cannot make decisions on your own behalf due to illness, injury, or death. It's sometimes wise to have a second and third option listed in the event your first choice of personal representative declines the responsibility or is unable to complete the duties of an estate executor.
Healthcare power of attorney designation. An estate plan should include your instructions for critical medical events, too. For example, if you suffer a serious injury or develop a medical condition that leaves you alive but unresponsive, the person you have designated as the holder of your healthcare power of attorney will have the authority to make major medical decisions on your behalf. It is possible to assign healthcare power of attorney to one person and durable power of attorney for legal decisions to another. Again, the more detailed your estate plan is and the more eventualities you account for within it, the less room there will be for disputes over your estate. You can also create an Advanced Healthcare Directive that provides general instructions for your loved ones to follow in situations involving life support cessation or palliative care.
Designated beneficiaries. If you plan to bequeath any of your assets and property to a specific loved one or friend, you must accurately name them in your estate plan and provide a full accounting of everything you intend them to receive. A Sacramento, CA estate attorney can help you review your existing insurance policies and investment accounts to see if you have already named beneficiaries. If you have, your attorney can help you ensure that your estate plan instructions do not conflict with any existing beneficiary designations and prevent potential future disputes over your estate.
Letters of intent. Simply put, a letter of intent provides instructions from you for the executor or personal representative of your estate. You may wish to create letters of intent for your funeral and burial preferences as well as specific instructions for individual assets or pieces of property. For example, if you wish to leave a family heirloom or antique to a specific relative, you should create a letter of intent for that item that includes a designated beneficiary.
Guardianship designations. If you are a parent, you should have your wishes and instructions pertaining to the care of your children in your estate if there is any reason to believe that they may still be under the age of 18 at the time of your death. Guardianship responsibilities typically fall to the other parent upon a parent's death, but this may not be legally possible, depending on existing custody agreements. Your guardianship designations can not only name the individuals you want to be responsible for your children but also include instructions and wishes for their upbringing.
Ultimately, working with a Sacramento, CA estate lawyer can help you ensure your estate plan is as thorough and detailed as possible. Your main goal when forming an estate plan should be to eliminate uncertainty for your loved ones after your death and to ensure your assets and property go where you intend them to go. Your attorney can guide you through the drafting process and assist with the legal end of creating your estate plan so you can have peace of mind knowing your last wishes and beneficiary designations are carefully, accurately, and officially recorded.
Living Trusts in Estate Planning
Estate planning essentially makes the probate process in Sacramento much faster and easier after a person's death, and the more detailed the estate plan is, the faster the process typically goes. There is another option for expediting probate proceedings after your death, and that is the formation of a living trust. Placing all or most of your property and assets into a living trust grants ownership rights of the contents of the trust to a designated trustee. Essentially, after your death, the trustee would handle disbursement of your property and assets and administration of your estate, acting in your stead as if you were still alive. A living trust can essentially circumvent the need for lengthy and costly probate proceedings.
Even if you believe you may not have enough property or assets to need a living trust, creating a revocable living trust is crucial. It ensures your family will not need to worry about probate proceedings after your death. You can revoke trustee rights at any time while you are still alive. Legally designating a close friend, relative, spouse, or a professional fiduciary as your trustee offers peace of mind, and a Sacramento, CA estate lawyer can help you draft your living trust as completely as possible.
What if My Representative Refuses or Fails to Complete Their Duties?
In naming your personal representatives in your estate plan, it is always best to establish a hierarchy of your choices. For example, if you would prefer your spouse to assume responsibility as your personal representative, but you would also feel comfortable having your adult child handle those duties, you may want to outline your list of preferred personal representatives. You may designate your spouse as your first choice, your child as your second choice, a sibling as a third choice, and a professional fiduciary as an option should the other listed parties refuse the duty or are unavailable to assume it.
No one is compelled to serve as a personal representative. If you name someone to act as your trustee or executor of your estate, there is no legal compulsion for them to accept the position. By listing multiple options, you can make it easy for your loved ones to work down your list to determine who will assume responsibility as your personal representative.
In the event your chosen representative fails to fulfill their administrative duties to your estate, anyone who has a legitimate claim to any of the contents of your estate may dispute their execution of the estate. This will initiate probate litigation that can take quite a long time to resolve. If a personal representative begins handling an estate but decides to quit, they may do so after providing the probate court with a full accounting of all of their activities related to the administration of the estate. If a dispute proves that the representative failed to uphold their fiduciary responsibilities, an investigation into their actions in the administration of the estate typically includes a full accounting of all actions taken.
Ultimately, if your estate plan runs out of options for a personal representative, the probate court may designate a representative to act on behalf of the estate and follow the instructions included within unless another party with a verifiable interest in the estate comes forth to act as the administrator of the estate.
Why Do I Need a Sacramento, CA Estate Attorney?
You may think you can develop a thorough estate plan on your own, but it is always best to have an experienced Sacramento, CA estate lawyer carefully review your plan. Your attorney can help you determine the best wording to eliminate potential confusion and make your last wishes and instructions as clear as possible. Your attorney can also closely evaluate your situation to determine if certain individuals would be better or worse as your personal representative.
Even if you have a very carefully outlined estate plan, your loved ones will likely need to undergo the probate process to some extent after your death. Working with a Sacramento, CA estate attorney to develop your estate plan can provide your loved ones with the guidance they need during what is sure to be a difficult time for them. Your Sacramento, CA estate attorney could also potentially assist your executor or personal representative in the legal administration of your estate after your death in some cases. Building a solid professional relationship with an experienced Sacramento, CA estate lawyer who will already know your situation through estate planning can turn out to be very advantageous for your family.
The team at the Huber Fox, PC is committed to legally protecting our clients' last wishes. We know how difficult it can be to make major decisions about the end of your life, and we approach every case we accept with compassion, responsiveness, and thorough attention to detail. When you need a Sacramento, CA estate attorney for any type or size of estate plan, our firm is here to help with every step of the estate planning process. What Our Clients Say
Reviews & Testimonials
"Jonathan is honest and always has his client's best interests when making decisions"

Huber Fox is our family attorney. Jonathan is honest and always has his client's best interests when making decisions.

- Laurie G.

"Provide expert legal advice, in a timely fashion"

Jonathan Huber provided expert legal advice, in a timely fashion and guided us through the entire process with genuine concern and attention to detail. We'd highly recommend his services.

- K. Hernandez

"The staff demonstrated the highest standards of professionalism, with attention to detail"

Jonathan Huber and his staff demonstrated the highest standards of professionalism with attention to detail and consistently prompt turnaround.

- Chris S.

"Thank you all for your help & kindness"

On behalf of my late son and myself, I want to thank you all for your help & kindness during this terrible time.

- Former Client

"Jonathan Huber and his staff made it easy"

Jonathan Huber and his staff made it easy to get our trust set up through his office.

- Sunny O.

"Huber Fox, P.C. was very helpful"

Huber Fox, P.C. was very helpful in going through the probate court process

- Former Client

"Will work hard to ensure your or your family's needs are met"

I will always recommend Huber for any future family trusts and wills etc.

- Amber H.

"They were thorough, meticulous, honest, and reassuring"

Jonathan Huber and Benjamin Fox spent many exhausting hours on my case. They were thorough, meticulous, honest, and reassuring, and the result was… my case won! These men are like family to me now, I can call anytime!

- Former Client