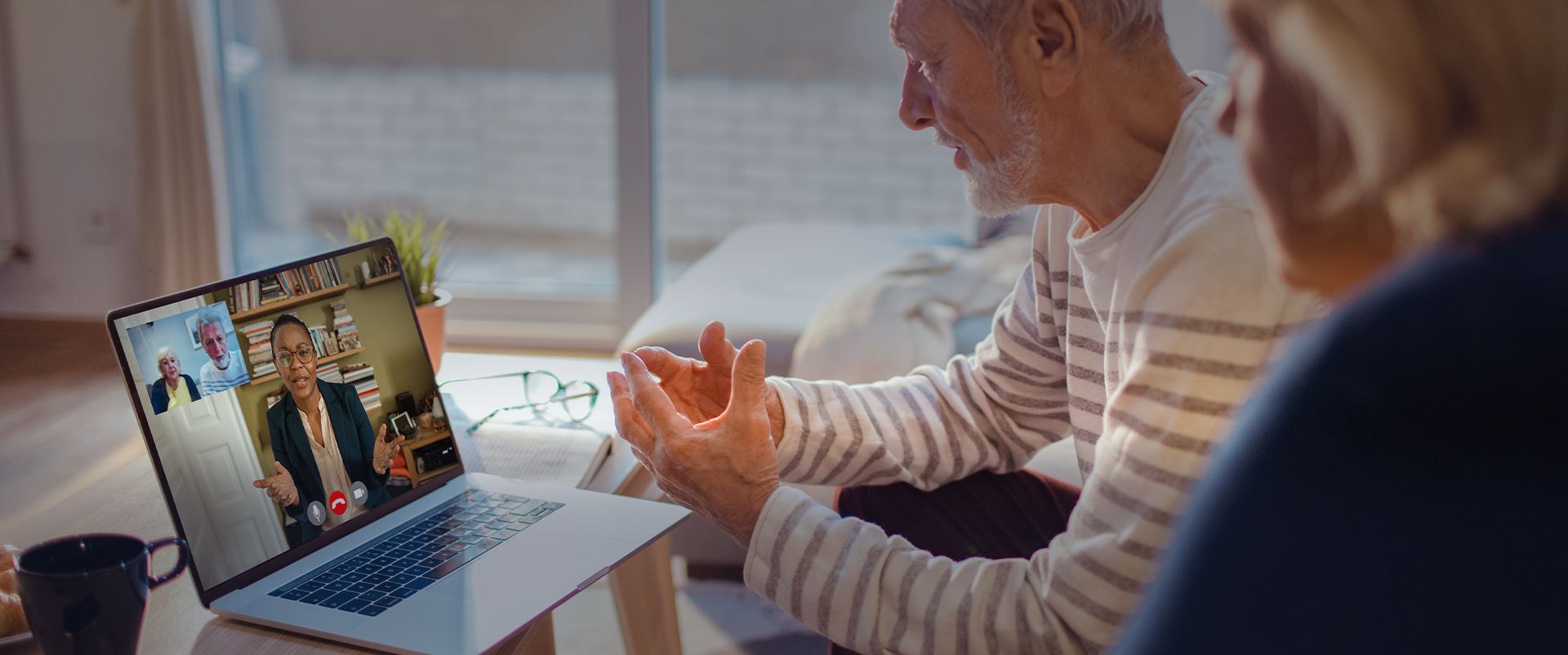 Elder Undue Influence
Huber Fox Is Here For You
Contact Us Today!
SACRAMENTO | ELK GROVE ELDER ABUSE UNDUE INFLUENCE ATTORNEYS
Undue Influence Attorneys in California
Defining and Detecting Undue Influence
What Is Undue Influence?
Influence is defined as the capacity to have an effect on the character, development, or behavior of someone or something. We influence each other every day by the things we say and do. Often this influence is intentional, as we try to persuade friends or family members to do or not do something. There is nothing inherently wrong with expressing opinions or trying to persuade someone, even if the person we're addressing is frail, elderly, or has dementia, and even if we're giving opinions about the vulnerable person's relatives or friends. However, where such influence amounts to action that overcomes the other party's will, the influence is deemed "undue" and is illegal and punishable by significant legal penalties. It is vital to understand the difference between the permitted sharing of opinions and undue influence.
Traditionally it has been assumed that there is an intrinsic link between mental capacity and undue influence. However, even an opinionated or otherwise strong individual can be subject to undue influence. Soundness of mind and body does not imply immunity from undue influence. (Estate of Olson (1912) 19 Cal.App. 379, 386.) However, frail health and mental weakness are certainly factors that reduce the threshold of a finding of undue influence. While undue influence often is achieved by false affection, dependency on the influencer, and misplaced trust, it can also take a more sinister turn in the form of threats, mistreatment, and withholding affection or care.
When Does Influence Become Undue Influence?
Undue Influence is defined as "excessive persuasion that overcomes a person's free will," "taking advantage of mental weakness," and "pressure brought to bear on the testamentary act, sufficient to overcome the testator's free will, amounting in effect to coercion destroying the testator's fee agency." Where a testator was unduly influenced into signing a Will or trust, that document is deemed invalid due to the fact that the testator's free will was overcome by another person's influence. Undue influence typically arises when someone uses a position of trust for their own benefit.
When a person is frail, ill, or confused, they may become dependent on a caregiver or a trusted advisor. This person can gain exert a particularly strong influence. An unscrupulous person may use that influence for his own benefit. The elder may be persuaded to give the influencer their car, joint title to their home, or signing power on a bank account. The influencer may take the elder to an attorney to get a new Will or trust drafted with the influencer as beneficiary.
I Think My Parents Were Unduly Influenced to Change Their Will. What Should I Do?
It's not easy to convince a court that undue influence was at work. In most cases, the family won't find out the will was changed until the testator (the person who wrote the will) is deceased. At that point, the testator can't be asked why they changed their will. Every person has the right to give their possessions to anyone they want. However, if your parents made a sudden change in beneficiaries with no explanation, the court will be suspicious. The bigger the change, the more suspicious it looks, particularly if the changed Will gives all or the bulk of the testator's estate to a new beneficiary who was not part of the original Will.
If you can point to a pattern of a caregiver or someone else isolating the person, refusing to allow family to visit or call, the court is more likely to agree there was undue influence.
If you suspect undue influence, you should consult with an attorney. Our office would be happy to discuss whether the facts appear to support a charge of undue influence that a court would act on.
Legal Presumption of Undue Influence There is a presumption of undue influence under Probate Code section 21380 where a distribution in a Will or trust is made to the following people:
The person who drafted the document;
The person who transcribed or caused the document to be transcribed AND was in a fiduciary relationship with the testator
"Care custodian" of a "dependent adult" as defined by Probate Code section 21360
Care custodian who commences marriage or cohabitates with a dependent adult testator while giving care or within 90 days of giving care, if the Will or trust was executed less than 6 months after marriage or cohabitation
Certain people related to the above categories of people
If you suspect that a parent or other person is being unduly influenced, you need to speak with a lawyer who knows both estate planning and litigation. Contesting a Will or trust is different from typical litigation, so it is important to get someone who knows how to litigate undue influence claims. Here at Huber Fox, PC. we focus on estate planning and associated litigation, including undue influence, financial elder abuse, return of property to trusts, and other similar matters. We can answer your questions, bring clarity to your situation, and guide you as you determine how to move forward.
Our attorneys can assist you in dealing with probate, trust, and estate law concerns. Call us today to request a consultation What Our Clients Say
Reviews & Testimonials
"Jonathan is honest and always has his client's best interests when making decisions"

Huber Fox is our family attorney. Jonathan is honest and always has his client's best interests when making decisions.

- Laurie G.

"Provide expert legal advice, in a timely fashion"

Jonathan Huber provided expert legal advice, in a timely fashion and guided us through the entire process with genuine concern and attention to detail. We'd highly recommend his services.

- K. Hernandez

"The staff demonstrated the highest standards of professionalism, with attention to detail"

Jonathan Huber and his staff demonstrated the highest standards of professionalism with attention to detail and consistently prompt turnaround.

- Chris S.

"Thank you all for your help & kindness"

On behalf of my late son and myself, I want to thank you all for your help & kindness during this terrible time.

- Former Client

"Jonathan Huber and his staff made it easy"

Jonathan Huber and his staff made it easy to get our trust set up through his office.

- Sunny O.

"Huber Fox, P.C. was very helpful"

Huber Fox, P.C. was very helpful in going through the probate court process

- Former Client

"Will work hard to ensure your or your family's needs are met"

I will always recommend Huber for any future family trusts and wills etc.

- Amber H.

"They were thorough, meticulous, honest, and reassuring"

Jonathan Huber and Benjamin Fox spent many exhausting hours on my case. They were thorough, meticulous, honest, and reassuring, and the result was… my case won! These men are like family to me now, I can call anytime!

- Former Client