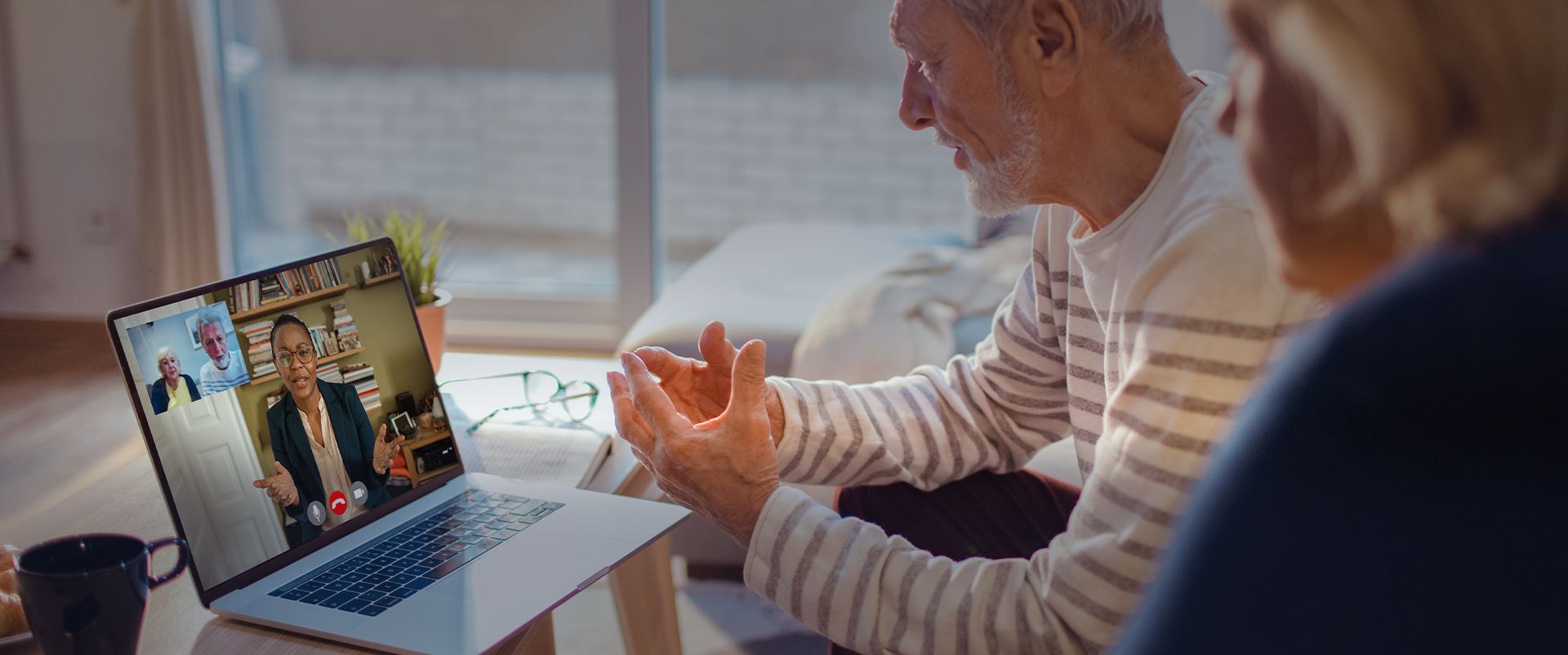 Elder Abuse Case Studies
Huber Fox Is Here For You
Contact Us Today!
Elder Abuse: Case Studies
Financial Abuse and Undue Influence
Case 1: Elder Abuse By Neighbors
An elderly widow with no local family was persuaded to transfer
title to her home to her neighbors, who then left her at an assisted living
facility and disappeared. We filed a lawsuit and recorded a Notice of
Pendency of Action against the property, preventing the abusers from selling
the property or taking out a loan against it. After several months of
litigation, we successfully recovered the home on behalf of the elderly
widow.
Case 2: Undue Influence Over Assets
Our client was the granddaughter of an elderly woman with dementia.
During the grandmother's lifetime, she executed multiple Wills, all of which
left her home to her granddaughter. Unfortunately, the granddaughter's own
mother – and the daughter of grandmother – had other plans. Several years
after admitting her mother to a dementia facility and verifying that her
mother lacked capacity to make her own decisions regarding her assets, the
daughter had her own mother, who was then in her mid-90's, sign title to her
home over to her. The daughter then sold the home and kept the proceeds,
effectively disinheriting her own daughter from grandmother's estate.
Using California's strong statutes against financial elder abuse, we
successfully recovered well over twice the value of the home that was taken.
Case 3: Undue Influence Among Siblings
We represented several children of an elderly gentleman who
suffered from advanced dementia. After being diagnosed with dementia, the
gentleman curiously signed over title to his home to one of his children,
despite providing in his Will that he wanted each of his children to inherit
an equal share of his estate. The child who took title to the home then
proceeded to spend well over $250,000 of the gentleman's money on herself
and her own family.
The final straw for my clients occurred, however, when
they found out that the bad child had named herself as beneficiary of the
elder's financial accounts shortly before his death. Because of the
egregious behavior involved, we successfully obtained a prejudgment writ of
possession, preventing the bad child from spending or hiding assets which
had been wrongfully taken, and eventually obtained a hard-fought recovery
for our clients.
Our attorneys can assist you in dealing with probate, trust, and estate law concerns. Call us today to request a consultation. What Our Clients Say
Reviews & Testimonials
"Jonathan is honest and always has his client's best interests when making decisions"

Huber Fox is our family attorney. Jonathan is honest and always has his client's best interests when making decisions.

- Laurie G.

"Provide expert legal advice, in a timely fashion"

Jonathan Huber provided expert legal advice, in a timely fashion and guided us through the entire process with genuine concern and attention to detail. We'd highly recommend his services.

- K. Hernandez

"The staff demonstrated the highest standards of professionalism, with attention to detail"

Jonathan Huber and his staff demonstrated the highest standards of professionalism with attention to detail and consistently prompt turnaround.

- Chris S.

"Thank you all for your help & kindness"

On behalf of my late son and myself, I want to thank you all for your help & kindness during this terrible time.

- Former Client

"Jonathan Huber and his staff made it easy"

Jonathan Huber and his staff made it easy to get our trust set up through his office.

- Sunny O.

"Huber Fox, P.C. was very helpful"

Huber Fox, P.C. was very helpful in going through the probate court process

- Former Client

"Will work hard to ensure your or your family's needs are met"

I will always recommend Huber for any future family trusts and wills etc.

- Amber H.

"They were thorough, meticulous, honest, and reassuring"

Jonathan Huber and Benjamin Fox spent many exhausting hours on my case. They were thorough, meticulous, honest, and reassuring, and the result was… my case won! These men are like family to me now, I can call anytime!

- Former Client